'Null & void': Ugandan court overturns 'draconian' anti-gay law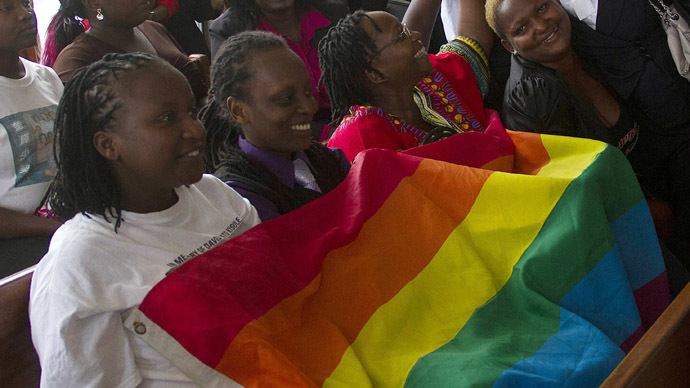 Uganda's highest court annulled a controversial anti-gay law that punished homosexual activity with up to life imprisonment. The court ruled that the bill was passed illegally late last year while opposition also claimed it violated fundamental rights.
"I can confirm the anti-homosexuality law has been struck down. The judge said there were irregularities in the process of its enactment and also there was no quorum in parliament," said Nicholas Opio, a lawyer for a group of 10 Ugandans - including two Ugandan rights organizations - opposed to the law who petitioned the constitutional court to declare the strict law invalid.
The panel of five judges ruled that the bill was passed by the Ugandan parliament in December without the necessary quorum of lawmakers, as at least three of MPS opposed the legislation. Thus, the bill was ratified and signed into law by President Yoweri Museveni back in February illegally.
The court pronounced the Anti-Homosexuality Act "null and void."
Critics of the law insisted that President Museveni signed the law to win domestic support ahead of a presidential election scheduled for 2016 as the majority of Ugandans are against homosexuality.
Ugandan state lawyers defended the law on the second day of the hearings, Thursday, calling on judges to dismiss the petition.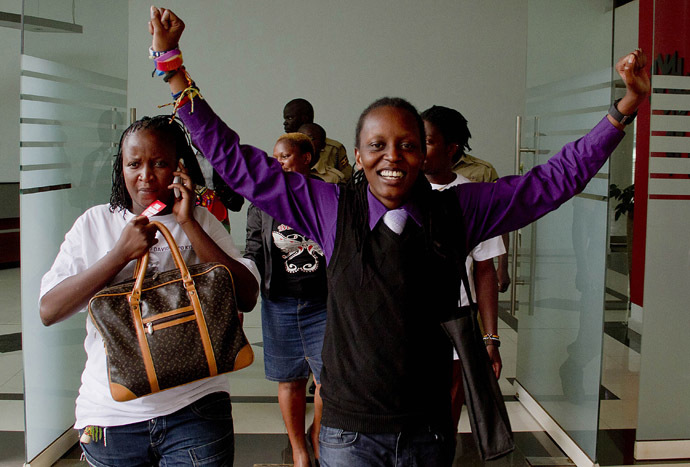 "There is no evidence about the quorum," state attorney Patricia Mutesa told the court in the country's capital, Kampala.
Activists also claimed that the law violates the constitutional right to privacy and dignity, as well as the right to be free from discrimination and cruel, inhuman and degrading treatment.
The overturned act had initially proposed a death penalty for offenders, but was later changed to life in prison.
The controversial act has been condemned in the West and rights groups repeatedly described it as draconian.
The US Secretary of State John Kerry has previously likened the Ugandan law to anti-Semitic legislation in Nazi Germany.
Western nations made a number of aid cuts to Uganda's government in protest since the law was passed.
Despite the highest court ruling, homosexuality in Uganda, a deeply conservative country, remains illegal and punishable by jail sentences under previous legislation.
Uganda has considered tough anti-gay laws before. The country saw its first official proposal in 2009, but it was stifled then following an international outcry, with US President Barack Obama calling the bill "odious."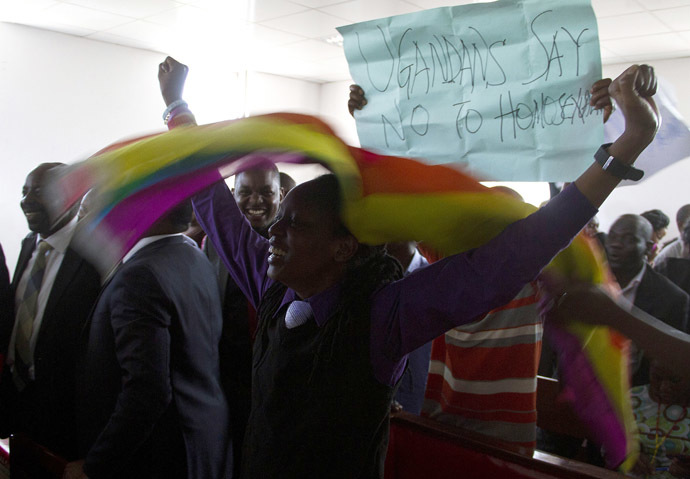 You can share this story on social media: