Uganda says will keep anti-gay law despite West cutting aid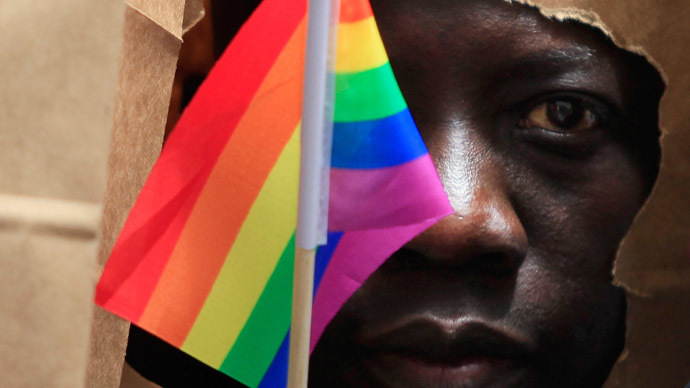 The West has cut off millions of dollars in aid to Uganda after the country introduced harsh new penalties for homosexuality. Uganda has said it can do without the aid and it will show "the world does not owe them a living."
Uganda has faced a barrage of criticism for a new law that imposes tough penalties for homosexuality. Ugandan President Yoweri Museveni signed a bill into law Monday that introduces life sentences for gay sex and same-sex marriage and criminalizes "homosexual propaganda."
The western world reacted sharply to the new law with US State Secretary John Kerry condemning it as "morally wrong" and compared it to the crackdown on Jews in Germany in the 1930s.
Three European countries have already taken measures to cut millions of dollars of aid going to the Ugandan government. The Netherlands has said it is stopping all aid going to the Ugandan government, but will continue to support non-governmental groups. Norway and Denmark took similar action, slashing annual payments of around $16 million.
Following suit, the World Bank stalled a $90 million loan that was going to help the Ugandan health system. A spokesperson for the World Bank said the payment had been halted to ensure "development objectives would not be adversely affected by the enactment of this new law."
Despite Uganda depending on foreign aid for 20 percent of its state budget, the government has shrugged off the aid cuts. Government spokesman Ofwono Opondo described the aid payments as "a trap for decadence" and said their removal would actually have a positive effect.
"The West can keep their 'aid' to Uganda over homos, we shall still develop without it," he said in a message on Twitter.
Uganda govt can't force the West to give it their money, & they shouldn't force homosexuality on Uganda either #AntiGayLaw

— Ofwono Opondo (@OfwonoOpondo) February 28, 2014
LGBT rights groups have warned that the new law will have disastrous effects on the fight against HIV in Uganda. Unicef said that in 2012 over 7 percent of the Ugandan, adult population were infected with HIV.
However, the Ugandan government has assured its people that gays will have the same access to health facilities under the new law.
"All people, whether they're sexual orientation [is] gay or otherwise, are at complete liberty to get full treatment and to give full disclosure to their doctors and nurses," Ugandan health minister Ruhakana Rugunda told the BBC.
Uganda has defended the measure in the face of western condemnation, hailing it as a show of their independence from the West's "pressures and provocation."
"Outsiders cannot dictate to us, this is our country," said President Museveni. "I advise friends from the West not to make this an issue, because if they make it an issue the more they will lose."
The new bill is popular amongst many people in Uganda, where conservative Christian values are widespread. David Kato, who was considered to be a pioneer of the Ugandan gay rights movement, was bludgeoned to death in his own home in 2011 after a magazine published photos of him, identifying him as gay and calling for him to be killed.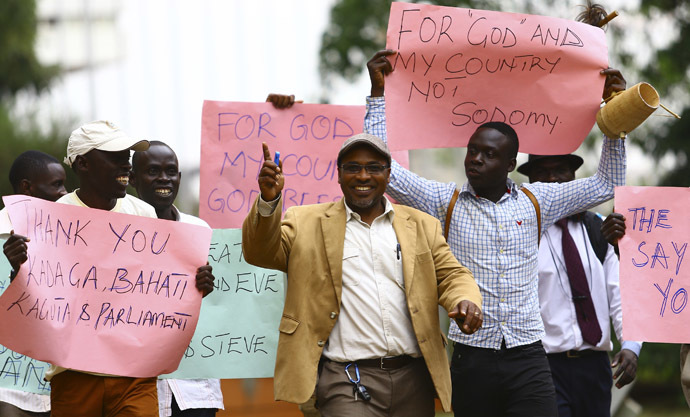 You can share this story on social media: