EU adds 8 individuals, 3 Russian companies to sanctions list over Ukraine crisis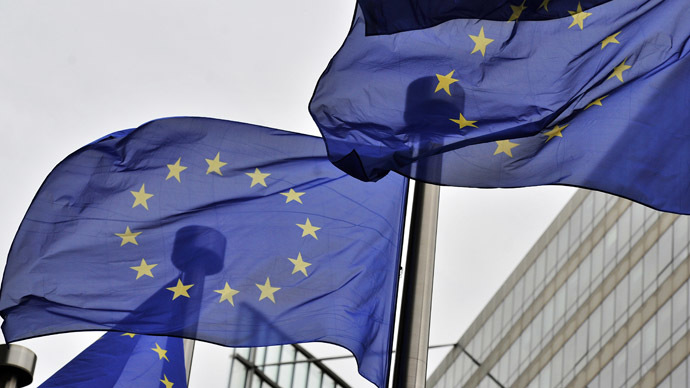 In a new wave of restrictions targeting Russia, the EU has added eight top officials and businessmen, including a Kremlin administration official, and three major companies to its sanctions list. The restrictions came into effect immediately.
The list includes first deputy head of the presidential administration Aleksey Gromov, businessmen Arkady Rotenberg (SGM Group and TPS Avia), Yury Kovalchuk (Rossiya Bank) and Nikolay Shamalov (Rosinvest and Rossiya Bank).
Russia's Sergey Abisov, Minister of Interior of the Republic of Crimea, has also been sanctioned in the new round of restrictions.
Russian businessman Konstantin Malofeev has been sanctioned for "acting in support of destabilization" of Eastern Ukraine.
The list also included officials of the self-proclaimed Lugansk and Donetsk People's Republics (LNR and DNR). Oksana Tchigrina, a spokesperson of the LNR, and Boris Litvinov, chairman of the Supreme Council of the DNR, have fallen under EU restrictions.
EU sanctions: Moscow disappointed by EU's inability to act independently of US
The companies are Russian National Commercial Bank, airline Dobrolet and joint stock company concern Almaz-Antey.
Almaz-Antey is a Russian state-owned company that manufactures anti-aircraft weaponry and is accused of allegedly providing weaponry to the local militia in southeast Ukraine.
Dobrolet is a subsidiary of the Russian state-owned airline Aeroflot, which is included in the list because it operates flights between Moscow and Crimea's Simferopol.
Russia's National Commercial Bank is accused of carrying out operations in Crimea and becoming a dominant player in the market of the peninsula.
You can share this story on social media: