EU sanctions: Moscow disappointed by EU's inability to act independently of US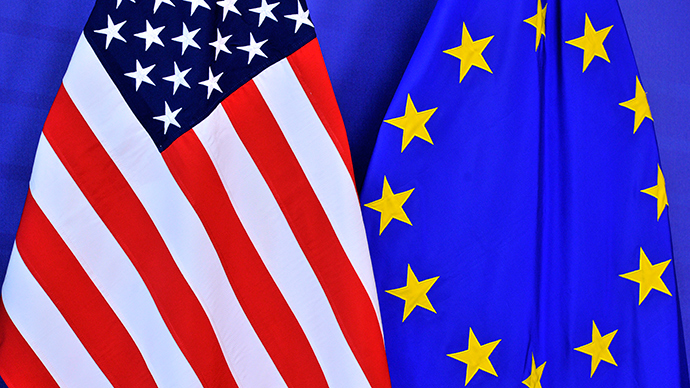 Moscow is disappointed by the EU's inability to act independently from Washington's dictation in the international arena, the Russian Foreign Ministry said in response to the new package of sanctions.
Moscow: US will feel 'tangible losses' from 'destructive, myopic' sanctions
"We feel ashamed for the European Union who, after long searching for a unified voice is now speaking with Washington's voice, having practically abandoned basic European values, including the presumption of innocence," the Foreign Ministry said in a statement Wednesday, a day after the EU adopted a new round of economic sanctions against Russia over the Ukrainian crisis.
The EU's adoption of new anti-Russian sanctions on July 29 demonstrates its lack of political will in general, as well as a lack of determination to resolve the Ukrainian crisis, the Foreign Ministry said.
The union of 28 member states continues to "blindly ignore" the reasons behind the tragic developments in southeast Ukraine, where dozens of civilians are dying every day as a result of Kiev's military operation, and hundreds of thousands people have had to flee the country, the ministry said.
"A huge region is on the verge of a massive humanitarian catastrophe," Moscow said, adding that the developments are largely a result of the decisions by the EU, who support the current Kiev government.
In Russia's opinion, the EU has given Kiev carte blanche for its actions in eastern Ukraine and in effect approved Kiev's portrayal of a punitive operation against its own people as "a reasonable approach to operations to restore law and order."
Kiev's bloody eastern Ukraine campaign LIVE UPDATES
"It appears that the EU is ready to suffer serious economic costs for the sake of implementing questionable geopolitical schemes – which are, in fact, not their own schemes," the ministry said.
The Russian and EU economies, Moscow said, are "communicating vessels" and Brussels' new sanctions will also have an impact on the EU economy.
Russia also pointed out that "sectorial sanctions" contradict the World Trade Organization's rules. Additionally, financial limitations may have a negative impact for EU banks working in Russia.
Moscow also said it was bewildered by the decision to ban trading weapons and military equipment with Russia and that is while similar limitations have recently been lifted for Ukraine.
"Unlike Kiev…Russia is not taking part in the military conflict in Ukraine," the Foreign Ministry said.
You can share this story on social media: