ISIS militants ransack Catholic monastery in Iraq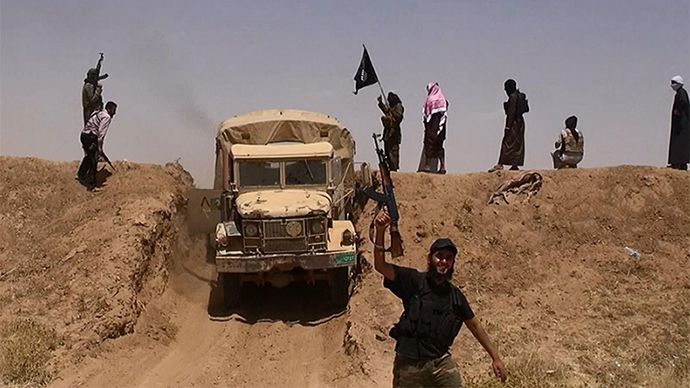 Islamic militants have seized a monastery in northern Iraq, kicking out its Christian monks as well as Christian residents of Mosul.
Islamic State of Iraq and the Levant (ISIL/ISIS) insurgents stormed the ancient Mar Benham monastery in the Christian town of Qaraqosh Sunday, near the northern Iraqi city of Mosul, which was overrun by ISIS on 10 June.
Mar Benham is a 4th century monastery run by the Syriac Catholic church.
A member of the Syriac clergy said the monks pleaded to be allowed to save some of the monastery's relics but the ISIS fighters refused and ordered them to leave on foot with only the clothes on their back.
"You have no place here anymore, you have to leave immediately," one of the militants told the monks, according to the clergyman.
The monks then walked several kilometers along a road and were eventually picked up by Kurdish Peshmerga fighters who drove them to Qaraqosh, AFP reported Monday.
Christian families in the area said that as well as the monks there may have been another nine people living in the monastery.
This is the latest move by ISIS, which is trying to create a caliphate in north eastern Syria and northern Iraq, a Salafist-orientated Islamist state, which follows an extreme anti-western interpretation of Islam, promotes religious violence and regards anyone with a different interpretation of religion as infidels and apostates.
Over the weekend hundreds of families from minority religions fled Mosul, a once multi-cultural, cosmopolitan city, which is the second largest in Iraq.
Leaders of Iraq's Chaldean church said that Mosul is now virtually emptied of Christians for the first time in almost two millennia.
The ISIS insurgents issued an ultimatum to all Christians that they had until 19 July to either convert to Islam, leave or pay a special tax. If they don't comply "then there is nothing to give them but the sword," read the ominous ISIS threat.
Other groups, who have been persecuted in the Mosul area, include Yazidis, Shabak and Shiite Turkmen populations.
Mosul Christians are mostly Assyrians, or Chaldean's, known as the Church of the East and are an eastern rite of the Catholic Church.
But ISIS's treatment of Shia Muslims has been much worse than their treatment of Christians. 13 Shia mosques and shrines have been destroyed and there are reports of Shiites being held captive for ransom, repeatedly beaten and in some cases murdered.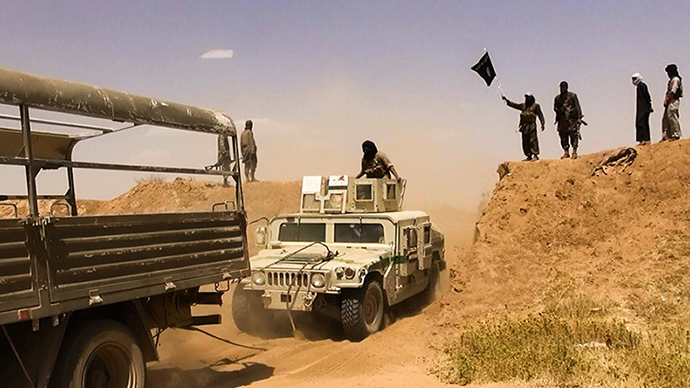 Sharia law in eastern Syria
ISIS already controls a vast swathe of northern Iraq and eastern Syria, larger than the area of Great Britain, although they aim to control even more territory stretching as far south as the Iraqi capital Baghdad and as far west as the Mediterranean in Syria.
In two separate incidents in ISIS controlled Syria two women were stoned to death for adultery. In one case a woman was allegedly stoned to death because her new husband found out she wasn't a virgin.
"The Islamic State carried out, for the second time in 24 hours, the punishment of Al Rajem (stoning to death for adultery) against another woman in the city of Al Raqqa in a square near the municipal Stadium," said an official from the Syrian Observatory for Human Rights (SOHR).
The report by SOHR, noted that the first woman to be executed was tried by an Islamic Sharia court, where neither of the witnesses who made the allegation were identified, and the man who was due to marry her was not charged.
The second incident also took place in Raqqa, where a 26-year old widow was stoned to death by ISIS militants in popular market late at night.
Since last year Raqqa has been the de-facto capital of the ISIS caliphate.
ISIS has in recent weeks become known as IS, which literally stand for Islamic State.
You can share this story on social media: