Sunni militants break into military base near Baghdad – report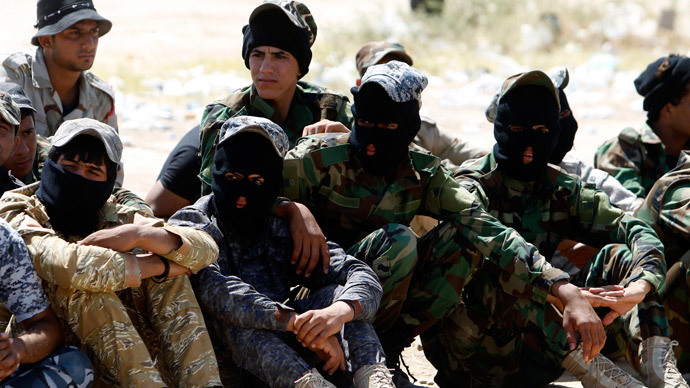 Sunni insurgents entered an army base northeast of Baghdad following fighting with government forces on Thursday, Reuters reported, citing a security source and local official.
The base is located in Diyala province on the edge of Muqdadiya town, 80 km (50 miles) northeast of Baghdad. The insurgents already had control of the northern side of the town before entering the military base.
Muqdadiya and surrounding areas have witnessed an escalation of fighting in recent weeks as Sunni insurgents led by the Islamic State militant group pushed on towards Baghdad, seizing northern cities including Mosul.
Hundreds of non-Iraqi Arab fighters were among the militants who took over the military base, according to a security source. The attackers were heavily armed and some were riding in tanks.
Local tribal leaders were negotiating for a truce following the takeover, the source added.
The breach was confirmed by a local official who vowed that the militants would be repulsed. "They were able to control part of the base but we will retake it from them," he said.
The rapid gains by Sunni insurgents led by the Islamic State group – formerly known as the Islamic State in Iraq and the Levant (ISIS/ISIL) – have allowed them to declare the territory in Iraq and Syria under their control, to be a new Islamic state, or caliphate.
The group is primarily composed of radical Sunni Muslims, and has won the support among those in Iraq disgruntled with the exclusive nature of the country's Shia-dominated central government.