Qatar bans migrant labor in summer heat after 'World Cup slaves' criticism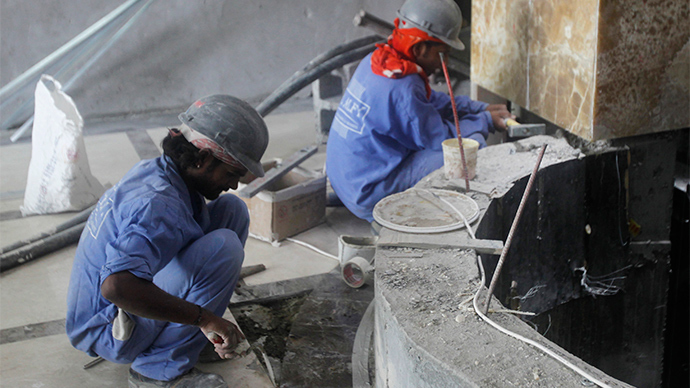 Qatar has approved new measures to improve conditions foreign laborers, including giving them a siesta. The move follows international criticism over 'World Cup slaves' as Doha prepares to be the first Arab host of the football tournament in 2022.
Qatar's government has now banned mid-day outdoor work in the summer heat, specifically between 11:30 am and 3:00 pm from mid-June until the end of August, the hottest months.
The new measures also required companies to set up bank accounts for foreign workers and pay wages electronically within seven days of the due date otherwise face sanctions. However, the government did not specify what the penalty would be.
Qatar lawmakers have also agreed to launch an electronic complaint system and to build housing to accommodate up to 150,000 workers, Reuters reports.
The minister of labor and social affairs Abdullah Saleh Mubarak al-Khulaifi, who announced the new labor conditions, said that Qatar is "making definite progress" and "there is much more to do."
"The direction we are taking is firmly set and every effort is being made to put in place the reforms as quickly as possible - as these most recent measures show," he said.
Among further possible changes, the government plans to replace a contentious sponsorship law, also known as Kafala system. Qatar is considering replacing it with a "system based on employment contracts" according to announcements made back in May.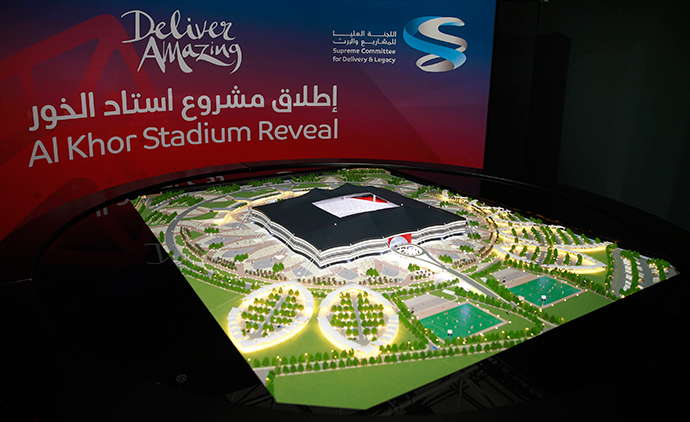 The current law "chains" foreign workers to a single employer, who therefore can treat its staff any way they want, without facing any consequences or punishment. Thus, for example, foreign workers need their employer's permission to change jobs.
"The reforms announced in May will replace the kafala system with a modern contract between worker and employer," Khulaifi said without specifying the date.
It is also not clear from Khulaifi's Sunday announcement when Qatar adopted the labor reforms and when they will be implemented.
Qatar has been facing increased international criticism over foreign workers' rights since last September, when a Guardian investigation revealed that at least 44 Nepalese construction workers died in Qatar Between June 4 and August 8 in 2013. The newspaper exposed horrifying conditions, with the workers not being given enough food and water.
Earlier this year it was also revealed that on average 20 Indian migrants die per month in Qatar.
A report in February said that 450 Indian migrant workers working in the Arab country died in the last two years.