​Kings' quarrel: Gulf monarchies withdraw ambassadors to Qatar over security deal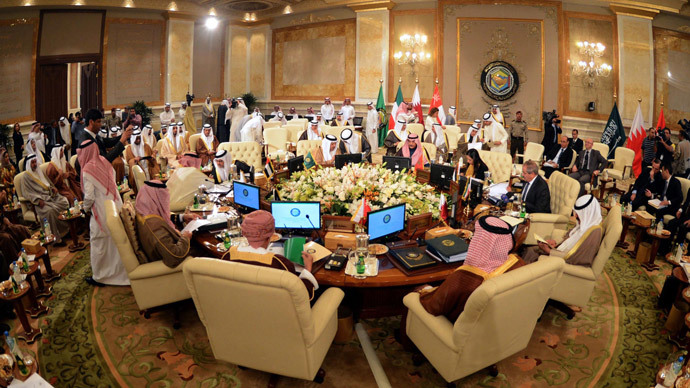 Saudi Arabia, the United Arab Emirates and Bahrain have announced withdrawal of respective ambassadors to Qatar over its failure to implement an agreement between Gulf monarchies not to interfere in each other's internal affairs.
The three nations will take steps to "ensure internal stability and security," they said in a joint statement on Wednesday.
The move comes after a late Tuesday meeting in Riyadh of foreign ministers from six members of the Gulf Cooperation Council, which also includes Kuwait and Oman.
GCC countries "have exerted massive efforts to contact Qatar on all levels to agree on a unified policy... to ensure non-interference, directly or indirectly, in the internal affairs of any member state," the statement said.
The diplomatic demarche comes over the Muslim Brotherhood, an Islamist organization, which Qatar supports, but which is banned in most Gulf States.
The anti-Brotherhood stance of the UAE, Kuwait and Saudi Arabia was highlighted recently after they pledged billions of dollars in aid to Egypt following a military coup which ousted a Muslim Brotherhood president from power.
The division in the GCC over the issue sparked last month, when Abu Dhabi summoned the Qatari ambassador to the UAE, Faris Nuaimi to protest statements made by the Doha-based religious cleric Yusuf Qaradawi, who has close ties with the Qatari royal family. He spoke in support of the Muslim Brotherhood and against the UAE's persecution of it.
You can share this story on social media: