'If it disappears': Passenger posts joke photo of flight MH17 shortly before crash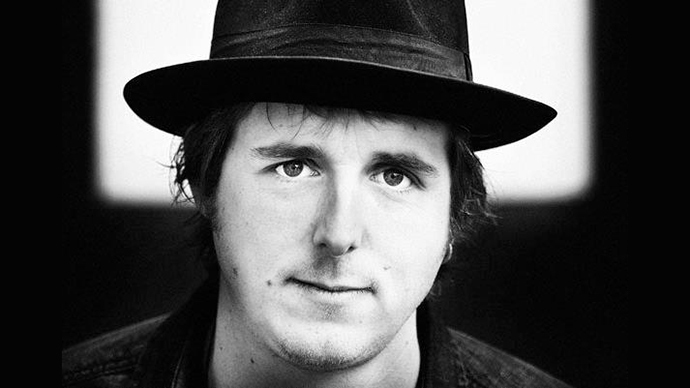 We get a closer glimpse into the tragedy of flight MH17 on seeing a young passenger's photo of the aircraft, joking about a nightmare scenario minutes before boarding it with his girlfriend. "Should it disappear, this is what it looks like," it read.
With the quirky caption, Pan from Volendam in North Holland, is making a joking reference to the mystery that befell Malaysia Airlines in March when flight MH370 vanished on route from Kuala Lumpur to Beijing.
The young Dutch musician Cor Pan was going on vacation with his girlfriend Neeltje Tol. The picture of the Malaysia Airlines plane, taken through a window shortly before boarding, as it refueled on the tarmac at Amsterdam Schiphol Airport, could well have been his last.
The plane crashed in East Ukraine, which is practically a war zone, after apparently being shot down. A total of 298 people – at least 151 of them Dutch – died in the crash.
His friends and family left numerous comments on his page, wishing him and Neeltje a great trip.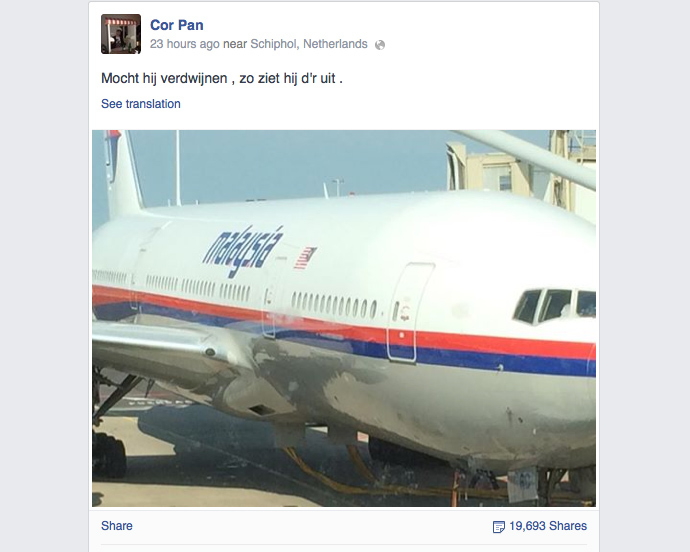 When visiting Pan's (real surname Schilder) Facebook page the large number of shares and comments under the photo which appeared after the crash are heartrending. At the time of publication, there were almost 20,000 shares and 161 comments.
At 11:19AM EST a friend of Pan's broke the news of the catastrophe with a screenshot that aroused much suspicion from people, and the situation turned frantic, which the comments reflected. People discussed details about whether Pan and Tol were indeed on that plane. It shortly became clear that the young couple were amongst the ones who perished.
The comments swiftly changed from doubt and disbelief to "Rest in peace", "goose bumps" and "terribly unfair."
Now there is a community page set up in memoriam of Cor and his love of music. He was a member of the band called Vast Countenance. His girlfriend, Nelltje, was a florist. She owned a shop called Neeltje's Flowers. It was apparent from the notice on her door that she'd open back up around August 3. Pan's community page now has over 1,000 members.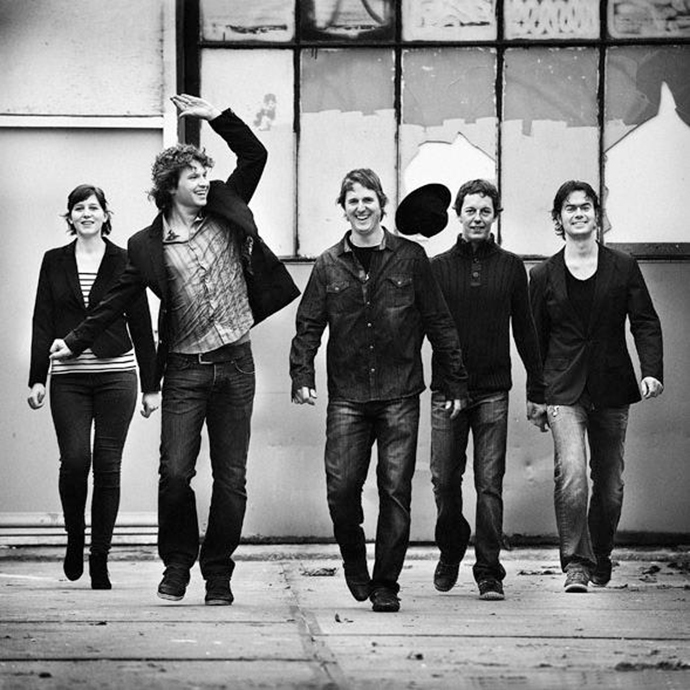 You can share this story on social media: