Gunmen kill over 30 people, including 29 women in Baghdad
Published time: 12 Jul, 2014 21:18
Edited time: 12 Jul, 2014 22:17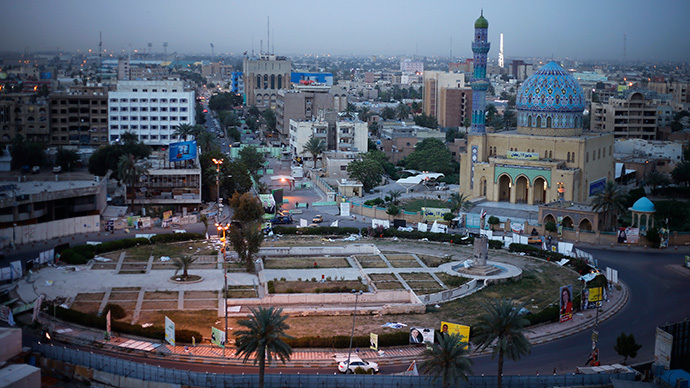 Unidentified gunmen killed 33 people, including 29 women, as they attacked two apartment buildings in eastern Baghdad, AP reported citing the Interior Ministry, police, and hospital officials.
The shooting took place in Baghdad's Zayouna neighborhood. The gunmen reportedly arrived in four-wheel drive vehicles, according to police officials.
Eighteen people were wounded in the attack.
The death toll was confirmed by an Interior Ministry official and hospital officials. Police have cordoned off the area from the public.
Meanwhile, Reuters reported that 29 people have been killed.
Police are unsure of the motive behind the attack.
"When we walked up the stairs, we saw a couple of women's bodies and blood streaming down the stairs. We entered a flat and found bodies everywhere, some lying on the sofa, some on the ground, and one woman who apparently had tried to hide in a cupboard in the kitchen shot to death there," a police officer told Reuters.
Authorities have not been able to confirm who was behind the attack, but locals have pointed toward Shia militias, as they have been accused of killing women branded as prostitutes in the district.
Sectarian divisions continue to fuel Iraq's instability. The country has been facing a crisis as Sunni insurgents led by the Islamic State (IS) – previously known as the Islamic State of Iraq and Syria (ISIS/ISIL) – have made advances over the past month in the north of the country, with the goal of taking over Baghdad.
The group has preyed upon the sectarian rift between Sunni and Shia Muslims in the country, and has been joined by seasoned members of the former Baath ruling party.
June was the deadliest month for Iraq since 2007, with at least 2,417 people killed – the majority of them civilians, according to the UN.