9 killed while watching World Cup as Israeli missile hits Gaza beach café (VIDEO, PHOTOS)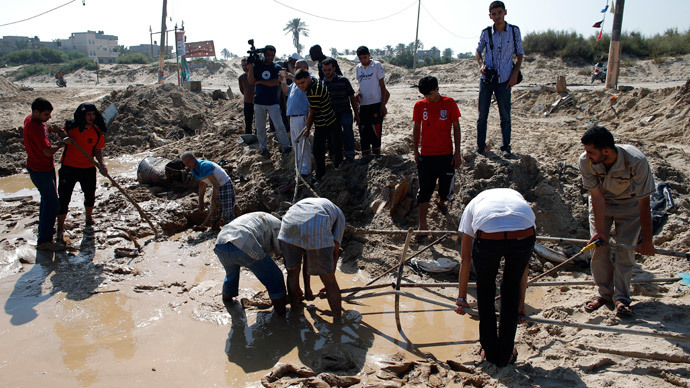 Nine young Palestinians were killed and 15 others injured in an overnight Israeli air raid on a Gaza Strip beach while watching the World Cup semifinal game between the Netherlands and Argentina.
Follow RT's Live Updates on Israel-Gaza airstrikes here
The victims were sitting in a beach café in Khan Yunis when the Israeli F-16 fighter jet struck it.
None of those killed had been warned, according to Gulf News sources. However, this information could not be independently verified.
After the strike, there was nothing left of the popular seaside café.
"It was a normal social occasion," a local policeman employed by the Palestinian Authority, Wael Soboh, told AFP. "The boys ate their Ramadan iftar meal here, and then began watching the match. It is not a military area."
Gaza death toll over 80 as third day of Israel offensive continues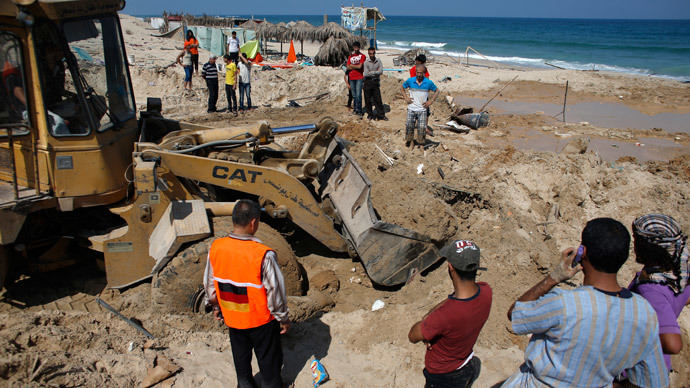 Eight of the victims were killed immediately, according to medical sources. The ninth body was initially suspected to be buried in the sand. However, Gaza's emergency services later said it had located the body.
The majority of those killed in the strike were in their 20s, residents said. Three of them – Ahmed, Suleiman, and Mussa Astal – were extended family members.
In a separate strike on Khan Yunis early Thursday morning, eight members of one family – including five children – were killed in an airstrike. Khan Yunis is located in the south of the Gaza Strip.
The Palestinian death toll rose to 88 as Israel's Operation Protective Edge continued for the third day, according to the UN. At least 18 children have been killed in the Gaza Strip since the operation began. A further 339 people have been injured, many of them civilians.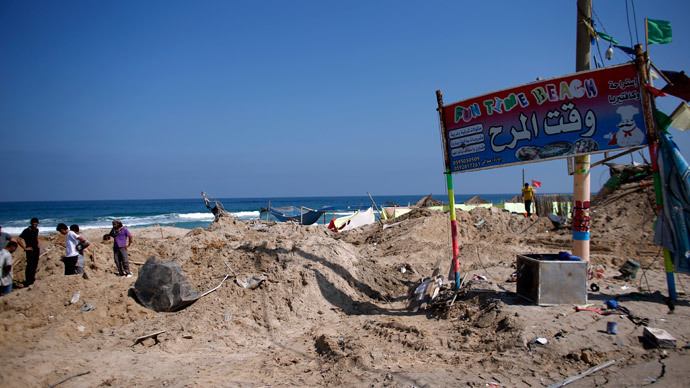 You can share this story on social media: