Gaza death toll over 80 as third day of Israel offensive continues
The Palestinian death toll has risen to 88 as Israel continues airstrikes on the third day of Operation Protective Edge. At least 18 children have been killed in the Gaza Strip since Tuesday, with a further 339 people injured, among them many civilians.
UNSG: 88 Palestinians incl many civilians killed, 339 injured. 2 Israeli civilians injured

— Q. of Palestine @ UN (@UNISPAL) July 10, 2014
Earlier in the day health sources told RT that the Palestinian death toll had risen to 81 as Israel continued airstrikes on the third day of Operation Protective Edge. At least 21 children aged 16 or younger have been killed in the Gaza Strip since Tuesday, the Gaza health ministry said as cited by Beirut-based newspaper al-Akhbar.
The previous fatalities count of 64 was voiced by the Palestinian side on Thursday morning.
Earlier emergency services spokesman Ashraf al-Qidra said the a night strike targeted a coffee shop in the city of Khan Younis, killing six men and wounding at least 15 others, AFP reported.
A second strike hit the home of Raed Shalat at Nuseirat refugee camp in central Gaza, killing him and injuring several others, Qidra added.
Seven people – three women and four children – were killed in further strikes on two houses in Khan Younis. The Palestinian Health Ministry said five of those killed were children. Another 16 people were also wounded in the attack, the ministry added.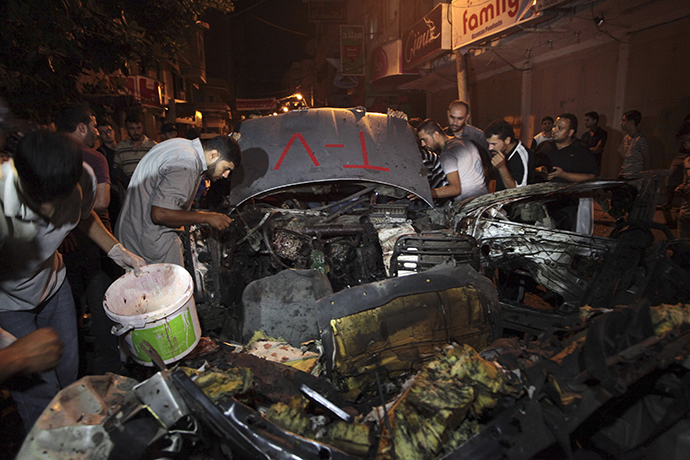 Meanwhile, Israel Defense Forces (IDF) says over 360 rockets have been fired at Israel since the beginning of Operation Protective Edge. Over 590 targets in the Gaza Strip were hit.

The offensive is the worst escalation of violence between Israel and the Palestinians since 2012.

Palestinian rockets have targeted central and southern Israel, reaching as far as Jerusalem but causing no serious casualties.

UN Secretary-General Ban Ki-moon will give a briefing at an emergency meeting of the Security Council on Thursday around the escalating Israeli-Palestinian violence. "Gaza is on a knife edge," Ban told reporters on Wednesday. "I firmly condemn the multiple rocket attacks launched from Gaza on Israel. Such attacks are unacceptable and must stop."

"I also urged [Israeli] Prime Minister [Benjamin] Netanyahu to exercise maximum restraint and to respect international obligations to protect civilians. I condemn the rising number of civilian lives lost in Gaza," he added.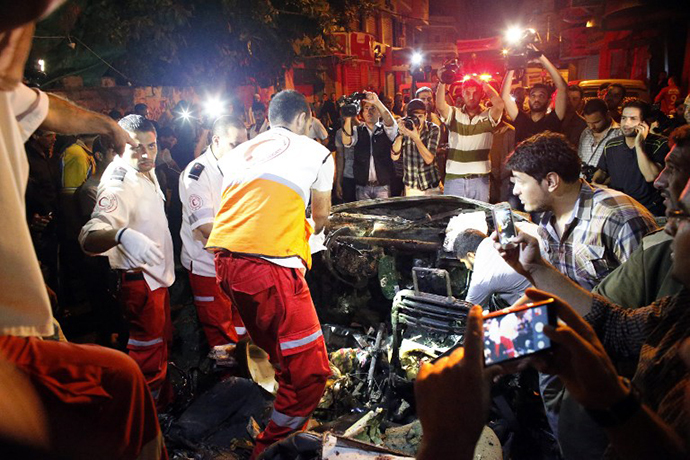 You can share this story on social media: