'Russia and US share special mission,' Putin tells Obama in July 4 greeting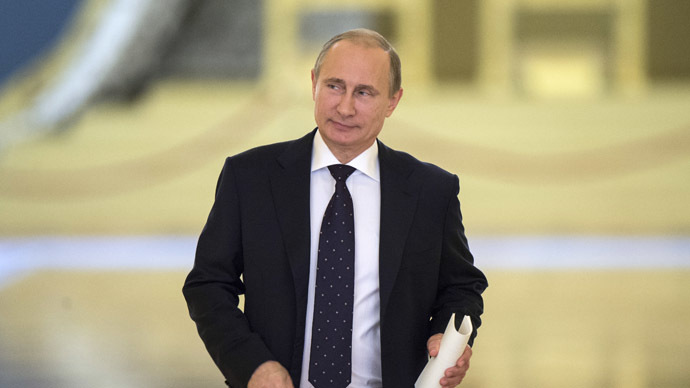 Vladimir Putin has acknowledged that Russia-US relations are currently not at their best in a congratulatory Fourth of July note to Barack Obama. The Russian president said he was sure, however, that the two countries "must cooperate."
'Every state has right to be different': Top 10 takeaways from Putin's foreign policy speech

The Independence Day greetings from Russia come at a time when relations between the two countries are at their lowest in years, mostly over differences in approach to the situation in Ukraine.

But the Kremlin press service said that, nevertheless, "the head of the Russian state has expressed hope that despite difficulties and disagreements, longstanding relations between the two countries will successfully develop on a pragmatic and equal basis," citing the congratulatory telegram.

Vladimir Putin also described Russia and the US as "two countries bearing special responsibility for maintaining international stability and security." He said that the two nations "must cooperate not only in the interests of their own peoples but of the whole world."

Russia and the US have lately been engaged in trading accusations over who is responsible for the current bloodshed in southeast Ukraine.

Washington has imposed sanctions on Russia and has threatened more to come, as Obama's administration believes that Moscow is inspiring the southeastern regions to stage an anti-Kiev rebellion.

"If Russia's provocations continue, it is clear from our discussions here that the G7 nations are ready to impose additional costs on Russia," Obama told ministers at the G7 summit in Brussels in early June, to which Putin was not invited.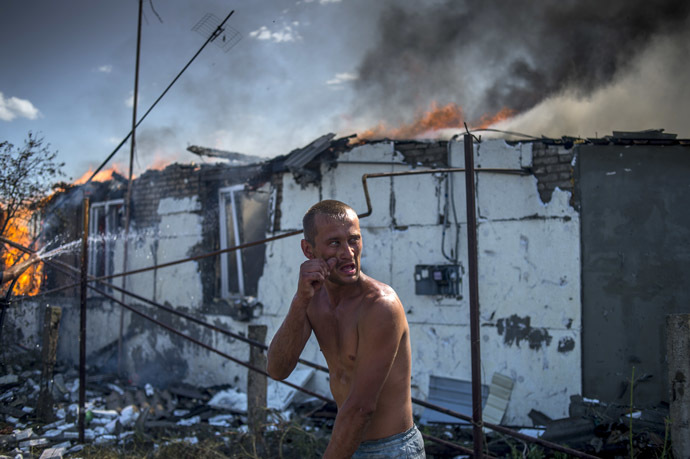 The Kremlin has long denied the accusations of masterminding the protests in southeast Ukraine, insisting that the conflict is purely an internal Ukrainian one. If there's anyone adding fuel to the fire, it's the US, Moscow says.

"Our American colleagues… according to a lot of evidence, still favor pushing the Ukrainian leadership toward the path of confrontation," Russia's foreign minister, Sergei Lavrov, said in an interview in late June.

Measures that could stop the current bloodshed in Ukraine were agreed upon Wednesday during four-way talks between the foreign ministers of Germany, France, Russia and Ukraine.

The same day, Ukrainian authorities said that 279 people have died in the Donetsk Region since the start of fighting this spring, including 160 civilians. Figures for the Lugansk Region have not been revealed.

On June 24, the UN estimated that a total of 423 people were killed between April 15 and June 20 in eastern Ukraine.

The conflict has forced thousands of Ukrainians to flee their homes. The number of Ukrainian refugees in Russia has reached 110,000 people, the UN's refugee department said on June 27.
You can share this story on social media: