Year since Egypt coup sees catastrophic decline in human rights – Amnesty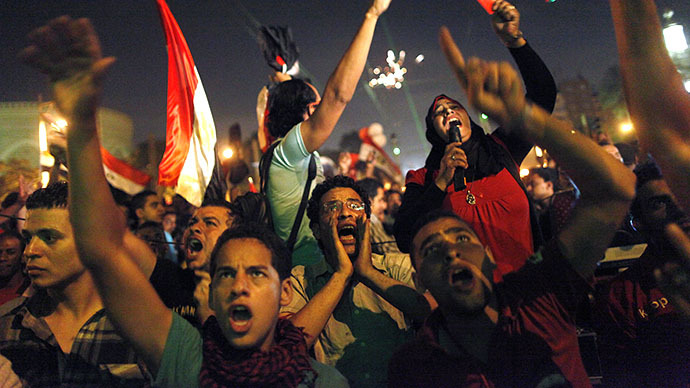 Political oppression, thousands of arbitrary arrests, "harrowing" incidents of torture and deaths in police custody: Amnesty International has warned of a "catastrophic decline in human rights" in the year since the ouster of President Morsi.
"Egypt's notorious state security forces – currently known as National Security – are back and operating at full capacity, employing the same methods of torture and other ill-treatment used during the darkest hours of the Mubarak era," said Hassiba Hadj Sahraoui, deputy director for the Middle East and North Africa at Amnesty International.
"Despite repeated promises by current and former presidents to respect the rule of law, over the past year flagrant violations have continued at an astonishing rate, with security forces effectively granted a free rein to commit human rights violations with impunity."
While exact figures are difficult to come by, The Associated Press reported in March that at least 16,000 people had been detained as part of a sweeping crackdown on supporters of Mohamed Morsi, the conservative Islamist leader who was elected president in 2012 and deposed in a military coup a year later.
WikiThawra, meanwhile, an initiative run by the Egyptian Center for Economic and Social Rights, says that more than 40,000 people have been detained or indicted between July 2013 and mid-May 2014.
At least 80 people have also died in police custody during that period, WikiThawra says.
"The death at the hands of the police of Khaled Said in 2010, a young man from Alexandria, was one of the driving forces behind Egypt's uprising. It is tragic that four years after his killing, deaths in police custody in Egypt continue to occur on an alarming scale," said Hadj Sahraoui.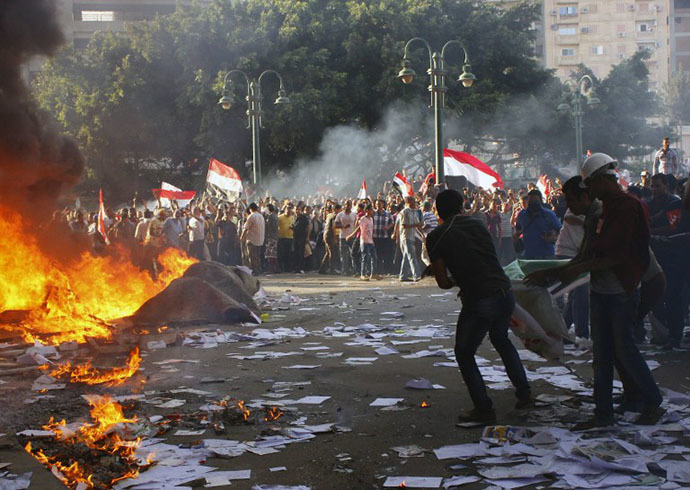 'Repeatedly raped and tortured'
Graphic accounts of torture and rape have also surfaced and appear to continue unabated.
Amnesty recounts the harrowing arrest of a student identified as MRS, 23, a student who was arrested in February 2014 near Nasr City in Cairo.
During the course of his 47-day detention, he claims to have been tortured and raped during his interrogation.
"They cut my shirt, blindfolded me with it and handcuffed me from behind… they beat me with batons all over my body, particularly on the chest, back and face… Then they put two wires in my left and right little fingers and gave me electric shocks four or five times," he said.
He also gave a graphic account of how he was sexually assaulted and raped.
"The national security officer caught my testicle and started to squeeze it… I was screaming from the pain and bent my legs to protect my testicles then he inserted his fingers in my anus… he was wearing something plastic on his fingers… he repeated this five times," he said.
He also reported being beaten on the penis with a stick. He was then raped repeatedly by one or more security guards before being forced to sing a song, "Teslam Al Ayadi," in support of the Egyptian army.
MRS has since been released from prison. His case is still pending.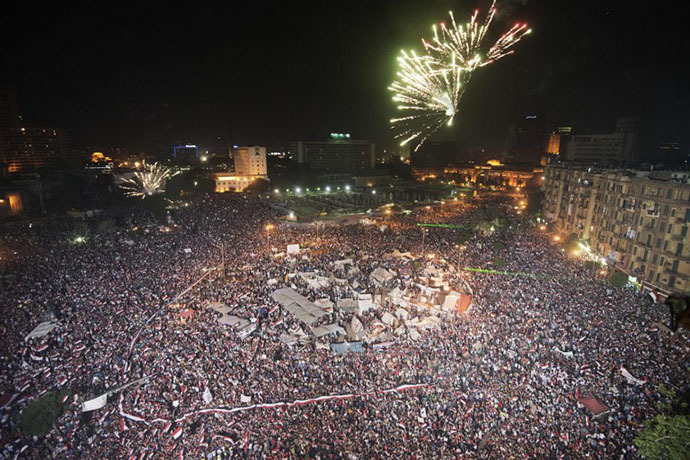 Another student, 18-year old Mahmoud Mohamed Ahmed Hussein, reports being beaten, subjected to electric shocks, including on the testicles, after being arrested on his way home on the third anniversary of the 2011 uprising in El Mareg. Hussein, who says he was forced into "confessing" to possessing explosives, remains in prison.
In another case, Mahmoud Mohamed Ahmed Hussein, an 18-year-old student, was arrested on his way home on the third anniversary of the 2011 uprising in El Mareg, Cairo, at noon. He believes he was singled out for wearing a shirt bearing a logo of the "25 January Revolution" and a scarf with a slogan of the "Nation without Torture" campaign. He was blindfolded and forced into "confessing" to possessing explosives and belonging to the Muslim Brotherhood after hours of being beaten, subjected to electric shocks, including on the testicles, and being interrogated by national security officers. He also remains in prison.
"Day after day harrowing accounts of torture are emerging while the authorities flat out deny any abuse and go as far as labeling Egyptian prisons as hotels," Sahraoui said.
"If the Egyptian authorities wish to salvage any credibility, such horrendous practices must be stopped immediately."
'Travesty of justice'
Last month, the New York-based NGO Human Rights Watch estimated that at least 1,400 protesters had been killed in protests and political violence since July 3, 2013, and "most likely scores more."
Security forces have been accused of repeatedly using excessive and arbitrary force to disperse protests.
In April, 683 Muslim Brotherhood supporters loyal to ex-president Morsi were sentenced to death in a widely criticized mass trial. Of the 683, all but 110 were tried in absentia.
According to information gathered by Amnesty International, since January 2014 Egypt's criminal justice system has recommended the death penalty for 1,247 men, pending the Grand Mufti's religious opinion, and upheld death sentences against 247 individuals. Many of those decisions were handed down after "grossly unfair" trials, HRW said.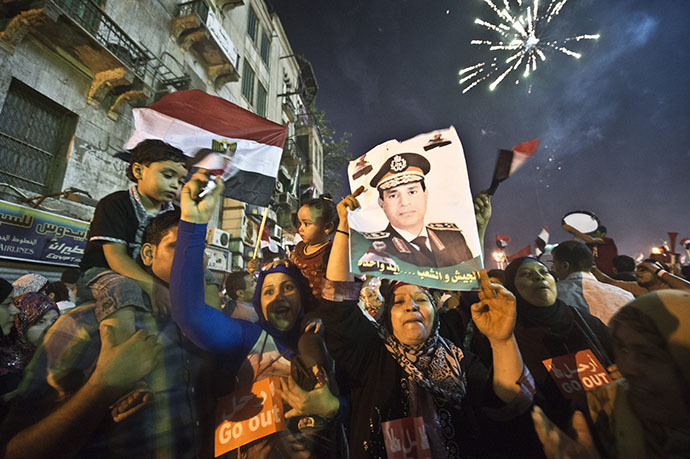 Last week, United Nations human rights chief Navi Pillay labeled death penalty convictions and mass trials "obscene and a complete travesty of justice."
In June, an Egyptian court confirmed 183 death sentences. The scale of oppression was too much for some US lawmakers, who said Cairo's "descent toward despotism" should force the US to reconsider its $1.3 billion in annual military aid.
On 3 July 2013, exactly one year after he came to power in the country's first democratic election, Morsi was ousted following days of mass protest against his rule.
While Morsi was accused of backsliding on democracy, critics say things have only gotten worse since the coup.
"Instead of addressing the urgent need for reform, Egyptian authorities have spent the last year engaging in repression on a scale unprecedented in Egypt's modern history," Sahraoui said shortly after ex-Army chief Abdel Fattah el-Sisi won 96.9 percent of the votes in a presidential poll in which his main opponents were either barred from standing, or withdrew their candidacies.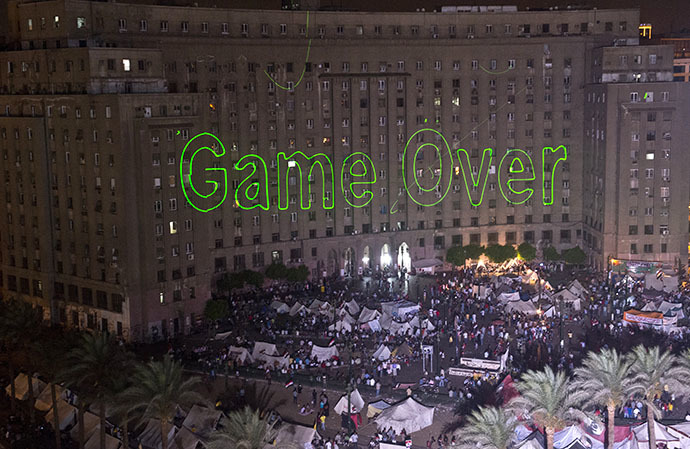 Sabah Al-Mukhtar, head of the Arab Lawyers Association, told RT that "Sisi is even worse than [longtime military ruler Hosni] Mubarak."
"He's doing all the things that even Mubarak couldn't do, in terms of putting people in prison, in terms of prohibiting people from even demonstrating. [Egypt's] still going through turbulent waters. I think that Sisi, by the end of the year, will probably regret having accepted becoming president."