Snowden applies to extend asylum in Russia - lawyer
NSA whistleblower Edward Snowden has filed an official petition to extend his asylum in Russia for another year. He has been living in the country since taking 1.7 million intelligence files from various US agencies.
Snowden's year in Russia: From airport hideout to mystery location
This is according to Snowden's lawyer, Anatoly Kucherena. Snowden's current term of stay in Russia expires on July 31.
"The procedure is very simple if a citizen of any country would like to stay and live in Russia. In this case we are talking about Snowden, so we have fulfilled the procedure to receive temporary asylum," Kucherena said on Wednesday.

"We have submitted documents to prolong his stay in Russia."
Nevertheless, Kucherena did not say if Snowden would seek his permit with a different status, i.e. Russian citizenship.

"The decision lies with the Federal Migration Service," he replied when asked what status they would like to get.
The Federal Migration Service has not yet commented on the news.
In an exclusive interview with NBC in May, Snowden said he would return to the United States if that option was on the table, but he is concerned he would be unfairly convicted of espionage. He added he would ask Russia for permission to extend his stay, "if the asylum looks like it's going to run out."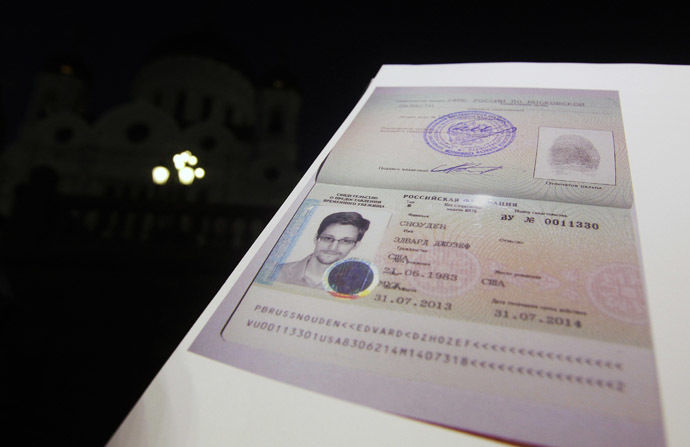 The former NSA contractor told NBC's Brian Williams that he was "surprised" to find himself living in Moscow.
"I never intended to end up in Russia," Snowden told NBC.
In late May, Snowden's German lawyer Wolfgang Kaleck told Der Spiegel that "there are negotiations" to facilitate the former NSA contractor's return home.
"Those who know the case are aware that an amicable agreement with the US authorities will be most reasonable," Kaleck said.
Snowden first arrived in Moscow on the evening of June 24, 2013, from Hong Kong. He had intended to catch a connecting flight to Cuba, however his passport had been voided, leaving him effectively stranded in Moscow's Sheremetyevo Airport.

On August 1, Russia granted him asylum for one year, saying it legally had no other choice.

"Snowden has not committed any crimes on Russian territory," an official told Interfax at the time. "In addition, Russian law enforcement agencies have received no instructions through Interpol to detain him. So we have no grounds to detain this transit passenger."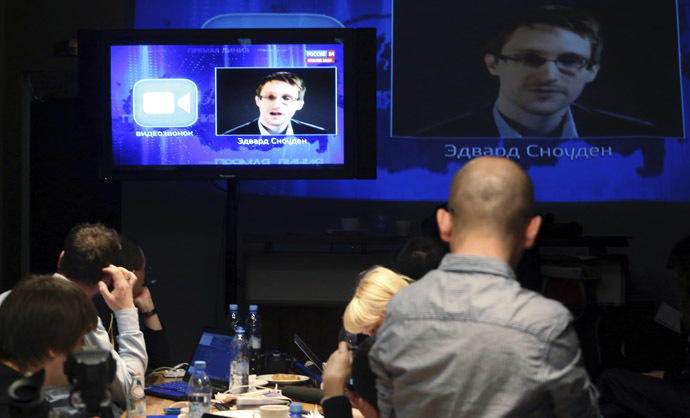 That sentiment was later reflected by Russian President Vladimir Putin, who said Russia was not "protecting Edward Snowden," but had no legal basis to extradite him.

"We can't say for sure whether or not Mr. Snowden committed a crime in the US, it's impossible for us to ascertain. But as a sovereign country that has no extradition treaty with the US, Russia has no other choice but to permit him to live here," Putin said.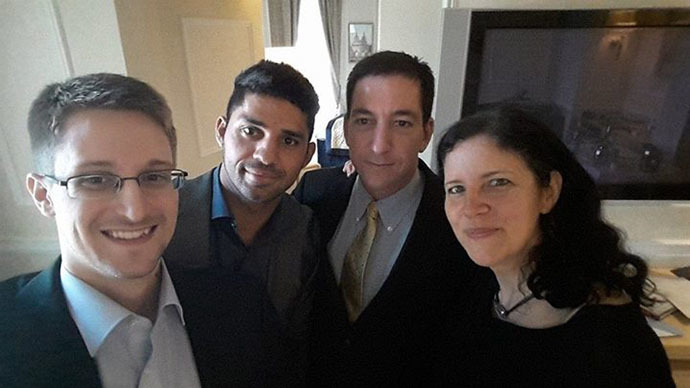 Snowden is wanted by the US on charges of espionage and theft of government property after leaking a vast trove of classified material to journalists that lifted the lid of secrecy on a vast range of the National Security Agency's global spying operations.

Over the past year, he has been the recipient of the German 'Whistleblower Prize', the Sam Adams Award which was presented to him in Moscow, the German 'positive' Big Brother Award, the Ridenhour Truth-Telling Prize, and the Fritz Bauer Prize.

He also joined the board of directors of the Freedom of the Press Foundation, co-founded by Daniel Ellsberg, and was elected in absentia as Rector of the University of Glasgow.
You can share this story on social media: