HRW accuses Saudi govt. of using malicious spyware on dissidents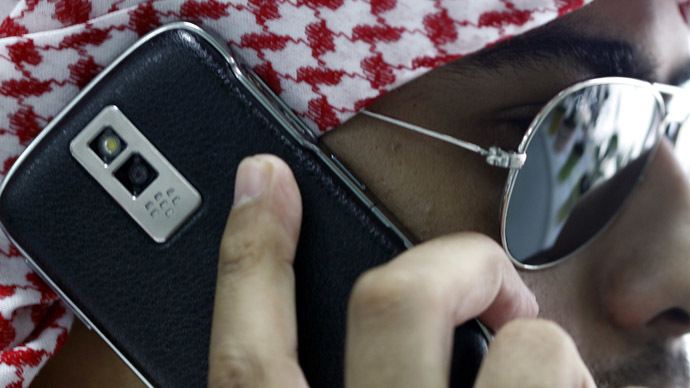 Saudi Arabia must clarify whether it has been infecting telephones with malware to spy on political dissidents, Human Right Watch said. The organization claims the government is cracking down on political activists protesting human rights abuses.
Human Rights Watch has called out the Saudi authorities for deploying surveillance software reportedly created by the Italian firm, Hacking Team. The rights group says it has evidence the government is using the software to stamp out political dissidence in the Gulf country.
"We have documented how Saudi authorities routinely crack down on online activists who have embraced social media to call out human rights abuses," said Cynthia Wong, senior internet researcher at Human Rights Watch. "It seems that authorities may now be hacking into mobile phones, turning digital tools into just another way for the government to intimidate and silence independent voices."

Human Rights Watch cited evidence gathered by the University of Toronto's Citizen Lab, which revealed the malware had been embedded in a legitimate news app for Qatif Today – an Arabic-language news and information service that reports on events in Saudi Arabia's eastern Qatif region.

Citizen's Lab also said there was circumstantial evidence that suggested the malware was being used to spy on Shia dissidents in the Qatif region.

Once a phone is infected with the spyware, it enables the government to access the device's text messages, emails, call history, contacts and files from applications such as Facebook and Whatsapp. The spyware can even be used to switch on a phones camera and microphones to record conversations unbeknown to its owner.
Citizen lab has not been able to prove that the Saudi Arabian government has been employing Hacking Team malware in Saudi Arabia. However, the fact a modified piece of spyware was embedded into a news website, suggests that people in Qatif with an interest in current affairs and politics are being targeted. Qatif is a Shia majority region in Saudi Arabia whose residents claim they are discriminated against by the Kingdom's Sunni majority.

The Saudi authorities keep a close eye on social media and have arrested people in the past for publishing tweets that defame the King or the state. Riyadh passed new counter-terrorism legislation that classifies such posts as tantamount to terrorism.

In March, a Saudi court sentenced one of its citizens to eight years in jail for a number of charges, including mocking the King on social media. Human rights groups have repeatedly criticized the Kingdom for its hardline policies and its heavy-handed treatment of political dissidents.