A Tweet too far: Saudi Arabian jailed over Twitter call 'to protest'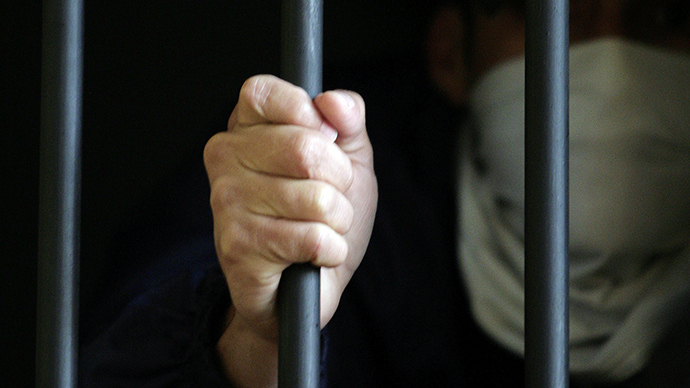 A Saudi court sentenced one of its citizens to eight years imprisonment on a handful of charges, including inciting protests and mocking the monarch on Twitter.
The offender, whose identity has not been released, had been charged with inciting "families of those arrested for security reasons to protest by publishing Tweets and videos on YouTube," justice ministry spokesman, Fahd al-Bakran, was quoted by official news agency, SPA, as saying on Sunday.
In addition to the jail sentence, the court banned the defendant from travelling for eight years and posting on social media.
Last month, Riyadh passed new counter-terrorism legislation that makes it an act of terrorism for any person to disturb public order, or defame the reputation of the state or the king.
A terrorist is defined as individuals who "insult the reputation of the state or its position… inflict damage upon one of its public utilities or its natural resources," or those who attempt to force "governmental authority to carry out or prevent it from carrying out an action, or to threaten to carry out acts that lead to the named purposes, or incite [these acts]."
The legislation allows the security forces to arrest and detain suspects for up to six months with the possibility of extending incarceration for another six months. Suspects can be held incommunicado for 90 days, without the presence of their lawyer, during the initial questioning.
Saudi Arabia is the country with the highest percentage of active Twitter users among its online population, according to GlobalWebIndex.
Amnesty International has spoken out against the regime's oppressive practices, releasing a report titled "Saudi Arabia: Unfulfilled Promises" last October.
The report slammed the country for failing to implement any of the main recommendations they accepted under a previous review by the Human Rights Council (UNHRC), which took place in 2009.
Saudi Arabia remains one of the top five executioners in the world. The death penalty is still applied to a wide range of non-lethal crimes such as adultery, armed robbery, apostasy, drug smuggling, kidnapping, rape, "witchcraft," and "sorcery." Since 2009, appeals by the growing human rights movement in the country have been met with harsh measures such as arbitrary arrests, detention without charge or trial, unfair trials, and travel bans, Amnesty stated.
You can share this story on social media: