Crashing the ban: Saudi Arabian women buckle up for social change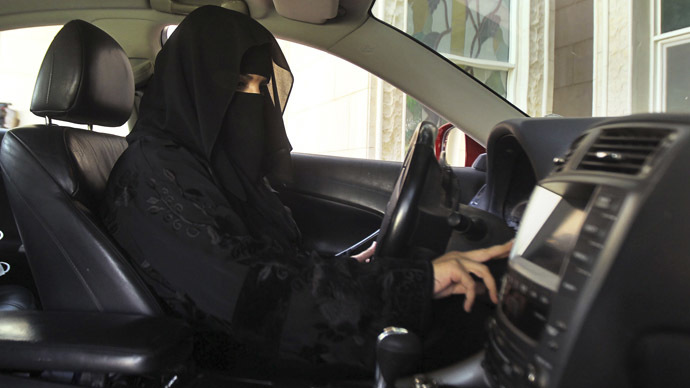 Riyadh is gearing up for a different sort of "road rage" Saturday as women get behind the wheel to challenge a de-facto ban on female car drivers. Women are defying authoritarian cyber-dissident laws that forbid online support for protests.
As this Arab monarchy of some 30 million people slowly opens the window of opportunity for its women, Saudi females now seem more inclined to run the red light, so to speak, on other restrictions, including unwritten rules that ban them from driving.

This has prompted some women to participate in a motorized protest on Saturday to challenge the ruling of Muslim clerics, those behind-the-scene wielders of hefty influence over the kingdom's monarchy who argue that women driving cars is a violation of Sharia law. Some 30 videos of women being filmed driving have already been uploaded to the 'October 26" YouTube channel.

In total, more than 60 woman are thought to have taken part, according to activists keeping track of videos and phone messages. However, the number is not yet verifiable.


Police checkpoints have been set up in some areas of Riyadh, according to Reuters witnesses. The agency added that there seemed to be more traffic patrols than usual on the capital's roads.

Although not quite on the same level as the hand wringing that greeted the arrival of the anti-pregnancy "pill" in the West back in the 1970s, clerics warn that "licentiousness and lewdness" will spread if women acquire the freedom to drive.

A top cleric sparked huge controversy last month when he said that medical studies proved that driving a car damages a woman's ovaries, sparking a satirical song which was also uploaded on the day of 'protest driving'.


Demonstrations are illegal in Saudi Arabia, where the al-Saud family has held a firm grip on power since 1932. The country's first significant protest in favor of women drivers was held in 1995. Some 50 women who took to their cars in that campaign were imprisoned for 24 hours and had their passports confiscated. Others lost their jobs.
In June 2011, dozens of women drove in several cities to protest the arrest of a woman after she posted a video of herself driving. Two months later, a woman found guilty of driving received a sentence of 10 lashes. However, the sentence was overturned in April 2012.
On Tuesday, 200 Muslim clerics and preachers assembled at the Saudi Royal Court, which is the chief executive office of the king, to protest against the campaign in support of women driving, according to Saudi news website
www.sabq.org.
"If those behind the conspiracy of women driving approach the house from the back, the sheikhs (will arrive) through the front doors," said Sheikh Nasser bin Salman al-Omar, secretary-general of the League of Muslim Scholars, the website reported.  

Police checkpoints are visible in some parts of Riyadh, witnesses told Reuters, and there appeared to be more traffic patrols than usual on the streets of the capital.

Meanwhile, activists have already posted a video of a woman - identified as May Al Sawyan - driving a car in Riyadh, AP reported. She is seen wearing sunglasses and her hair is covered by the headscarf traditionally worn by Saudi women.

Online supporters beware

This year, organizers of the protest, in an effort to attract more participants to their cause, are taking to the internet to popularize the event. Popular social media sites, including Twitter and Facebook, have been used to bring more women on board the campaign.

Activists say they have received over 16,000 signatures on an online petition in favor of the change.

These developments have not escaped the notice of the authorities.

Friday's issue of the Arab newspaper Al-Hayat quoted Saudi Interior Ministry spokesman Turki al-Faisal as saying "cyber-dissident laws" could be enforced against anyone supporting the campaign.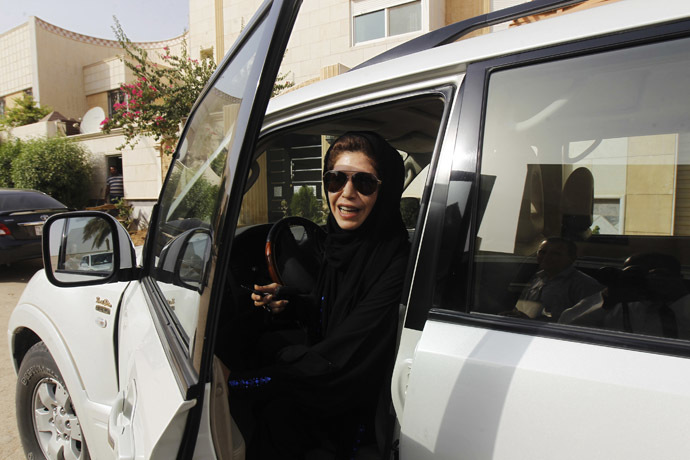 In Saudi Arabia, where public beheadings are still employed for murder and other serious crimes, anybody found guilty of signaling their support of the demonstration could be slapped with five-year prison sentences and hefty fines, Marwan al-Ruwqi, a Saudi consultant on cyber laws, was quoted as saying.

At the same time, however, opponents of the campaign are also taking advantage of social media to attack women activists.

The London-based rights group Amnesty International said the main website of the campaign, oct26driving.org, was hacked early Friday and replaced with the message: "End the leadership of Saudi women."
Curb on driving and freedom

The irony of Saudi Arabia's implicit ban on female drivers is that the women who are fighting for their right to curse and swear in traffic jams have already received international driving licenses abroad – but only after gaining permission to hop on a commercial jet from a male "guardian."

Under Saudi law, every adult female is required to have a male relative as her guardian, who is legally entitled to make a number of decisions on behalf of the woman, including permission to travel, study and work.

Meanwhile, any step forward that women in Saudi Arabia are acquiring – which includes the right to vote and participate in municipal elections in 2015 – seems to move back two steps by the refusal to let women drive a car.

As Saudi-born writer and journalist Wajeha Al-Huwaider, one of the Arab world's best-known feminists, explained: "In a world of technology, rapid globalization and continuous international challenges, improving the lot of Saudi women and mobilizing them is no longer a matter of choice and luxury. It is a necessity."

Saudi officials must improve its efforts to remove the "fear from the hearts of the women" so they can participate in the building of society, she added.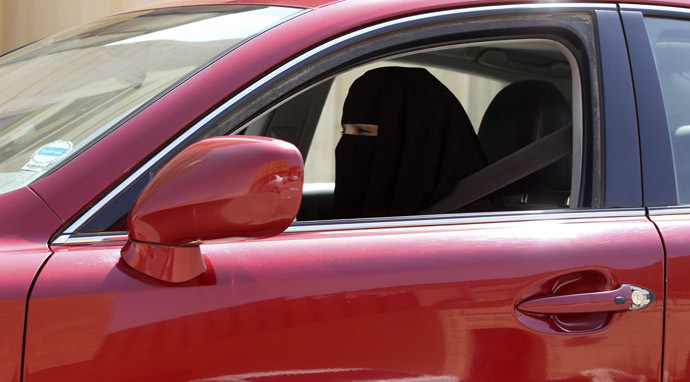 The cost of the ban on female drivers is also cited as a reason for the campaign, as families are forced to rely on chauffeurs to accomplish the simplest errands.

However, there have been some notable advances for Saudi women under King Abdullah. In addition to winning the right to vote, as well as participate in municipal elections, 30 women have been granted seats in the 150-member Shura Consultative Council.

Saudi Arabia remains the only country in the world that forbids women from driving, and judging by recent events, that ruling may be in place for some time: a proposal by three of the new women delegates in the council to open discussion on the driving ban was rejected outright by the council's male majority.

You can share this story on social media: