Assange to hit runway for Vivienne Westwood's son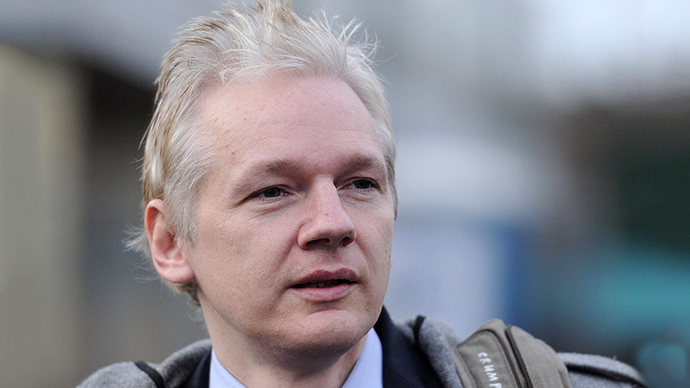 Julian Assange has been asked to be a guest model at London Fashion Week in September. The plan is to have the catwalk moved to the Ecuadorian embassy, where the wanted WikiLeaks founder is taking refuge.
The modeling offer comes from the son of renowned British fashion designer Vivienne Westwood. Ben Westwood has invited Assange, 42, to make a guest appearance at one of the world's top fashion events.

"Julian is a popular hero," Westwood said in a statement given to AFP. "He has done a great deal to change public opinion." The designer added that Assange is "a good looking man and I hope he is going to model."

According to Westwood's PR spokesman, the show is inspired by Clint Eastwood's costumes in spaghetti western films. The designer says he has also designed a garment with a Julian Assange print.

If the fugitive WikiLeaks founder agrees to parade the catwalk together with six other models, the fashion runway will be coming to him at the embassy. He has been taking shelter there for the past two years to avoid extradition to Sweden over allegations of sex offenses.

Hollywood actor George Clooney and his lawyer fiancee Amal Alamuddin, who has acted as part of Assange's defense team, have been asked to attend the show and sit in the front row.

If they accept the invite, the celebrities will not be the first to visit Assange. Vivienne Westwood wore a t-shirt with the slogan "I am Julian Assange" when she visited him at the embassy in 2012. Singer Lady Gaga and director Oliver Stone are among his other previous guests.

Assange also communicates with the public online. In 2013, he addressed the audience at rapper M.I.A's New York concert via Skype. Last week, he launched a Reddit Q&A session to mark his two years of confinement at the Ecuadorian embassy.
When approached by The Independent, the British Fashion Council was "unable to shed light on the story," with its spokesperson saying the organization does not oversee model castings.

Ben Westwood is the eldest son of Vivienne Westwood, who has raised 3,000 pounds (US$4,700) for the embattled whistleblower through the sale of items.
You can share this story on social media: