Berlin airport hired fake engineer to design fire system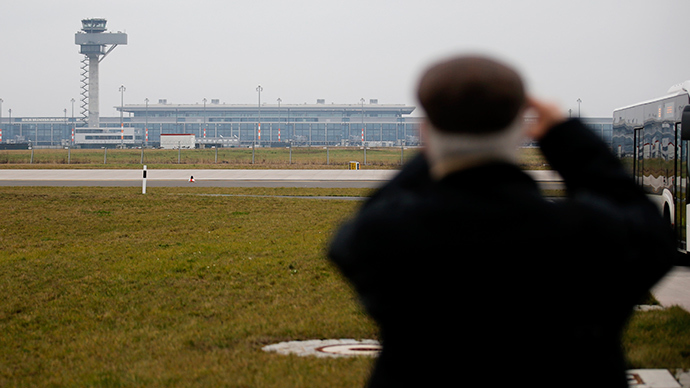 The man who designed a malfunctioning smoke extraction system at Berlin Brandenburg Airport – one of the reasons for the delayed airport opening – was not a trained engineer, German journalists revealed.
It's still unclear how a person without engineering qualifications could hold a key position at Berlin's new airport for around eight years, being entrusted with the designing of the fire safety system there.

Alfredo di Mauro, 52, was in the job from 2006 up to May 2014, when he was fired. The airport's leadership explained his dismissal by "serious deficiencies" in the project di Mauro was engaged in, saying trust in him was "now finally broken."

In 2012, the opening of Berlin Brandenburg Airport (BER) was canceled because of malfunctioning of the fire safety and smoke exhaust systems. The failures have still not been rectified.

Stern magazine said in its Tuesday's exclusive report that di Mauro was not a qualified engineer, but only an engineering draftsman. Di Mauro said allegations of fraud on his part were "completely absurd" and explained the whole situation as a misunderstanding.

"I had business cards, where it stood," di Mauro said in a statement. "That was a mistake. They have all taken me for an engineer. Because I have not contradicted that."

In an interview to Spreeradio, cited by the Local, Di Mauro said an engineering qualification "wasn't necessary for the work we carried out."

The deficient fire system is not the first professional failure in Di Mauro's career, according to Stern magazine. In 2002, he was engaged in construction of a medical center in the German town of Offenbach. Lack of drainage in the underground garage of the building led to it being flooded.

"[Di Mauro] introduced himself to us as an architect," Dr. Ileana Mitrenca said.

Di Mauro denied both the allegations of bad planning and of presenting himself as an architect in that case.

Initially, the opening of the Berlin Brandenburg Airport was scheduled for 2010. Construction deadlines have however been since then postponed several times.

The price tag for what should become the third-busiest airport in Germany has been growing. It's now estimated to cost 5.4 billion euro - 1.1 billion more than was previously approved. No date has currently been fixed for the airport's opening.

Germans have sarcastically been calling the project not Flughafen (airport) but Fluchhafen (cursed-port).
You can share this story on social media: