Spanish World Cup team plane struck by lightning on way back from Brazil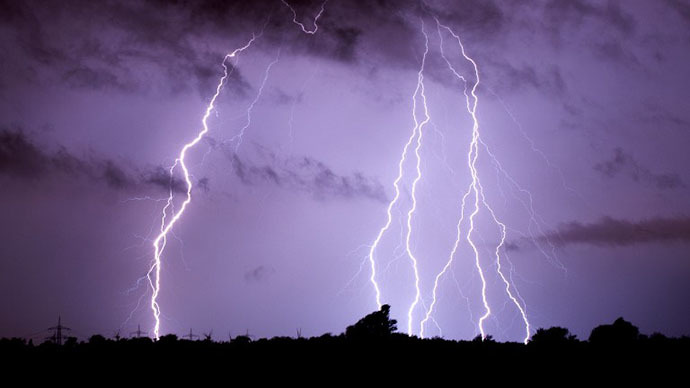 The plane carrying the Spanish national football team home from the World Cup in Brazil was struck by lightning on Tuesday as it approached its landing in Madrid, adding to the streak of bad luck the team seemed to be on after its World Cup defeat.
The team's flight - Iberia 2907 – was hit as it came into land at Adolfo Suárez-Barajas airport shortly before midday (local time).
However, there were no apparent negative consequences for either the team or the aircraft, a spokeswoman for the airline confirmed to Reuters.
The players, still wearing their black tracksuits with green bands, and their coats, left the airport in vans without talking to the media.
Despite winning 3 – 0 against Australia on Monday, the team was squarely beaten by both the Netherlands and Chile, guaranteeing their elimination from the competition.
Their defeat has triggered a social media storm, with memes poking fun at the Spanish team flooding Twitter.
Spain's performance this year has been dubbed "the greatdisappointment" by the Spanish media.
You can share this story on social media: