ISIS retakes strategic city of Tal Afar, airport as Sunni militants' Iraq offensive spreads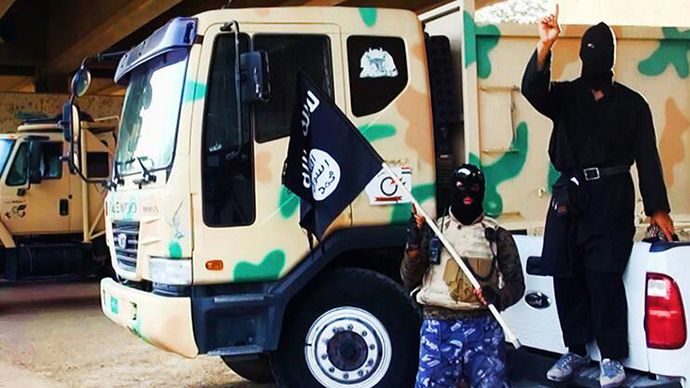 Radical Sunni militants have retaken control over the northern city of Tal Afar and an airport as major offensive by the al-Qaeda-inspired group enters a second week. Hundreds of Iraqi soldiers have been killed as militants expand their control.
"The town of Tal Afar and the airport... are completely under the control of the militants," a local official told AFP on condition of anonymity.
Witnesses have also confirmed that the Islamic State in Iraq and the Levant (ISIS, or ISIL) militants were in control, saying that security forces had departed the town, which is located along a strategic corridor to Syria, the news agency reported.
"Even if we withdrew from Tal Afar or any other area, this does not mean that it is a defeat," Lieutenant General Qassem Atta, the security spokesman for PM Nouri al-Maliki, said in a televised address.
Atta confirmed that security forces are still fighting in the Tal Afar area, which is home to mostly ethnic Shiite and Sunni Turkmen.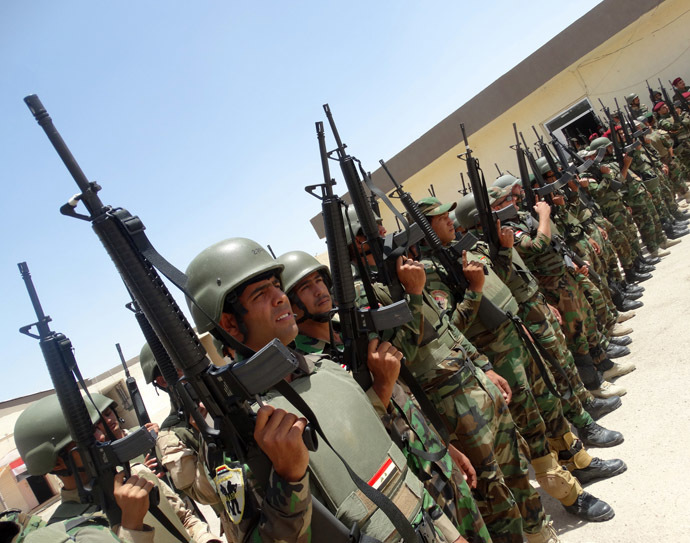 "Hundreds" of Iraqi soldiers have been killed by Sunni Arab militants since June 9, when the Sunni militants fighting to make an Islamic state in Iraq, started its offensive, the security spokesman said.
On June 18 militants already seized control over Tal Afar. That capture of the city of 200,000 residents came after Sunni militants took Iraq's second-largest city, Mosul, and Saddam Hussein's hometown of Tikrit.
The Iraqi government has not provided a concrete figure for casualties yet.
On Monday, jihadists also attacked an Iraqi convoy transporting detainees in the Hashimiyah area of Babil province, south of Baghdad. Sixty-nine prisoners were killed as well as one policeman and eight gunmen. The latter died in clashes that erupted during the attack. A police captain and a doctor could not immediately clarify details of the detainees' deaths.
The attack on the convoy came a week after a similar assault that took the lives of at least 44 prisoners killed during a militant assault on a prison in the city of Baquba.
It remains unclear who was responsible for the Baquba killings. Atta, Al-Maliki's security spokesman, blamed the attack on insurgents while other officials say security forces were behind the killing as the prisoners tried to escape.
The ongoing offensive by the ISIS is aimed at achieving total dominance in Iraq by radical Sunni militants. On June 22, jihadists captured three new towns and two border crossings, one with Jordan and one with Syria.
As Sunni militants advanced in western Iraq, US Secretary of State John Kerry arrived in Baghdad for a surprise visit Monday. He met with Iraqi leaders and "to convey" the US's "commitment to help Iraq." Kerry held talks with al-Maliki, with Iraq's foreign minister as well as Shiite and Sunni leaders.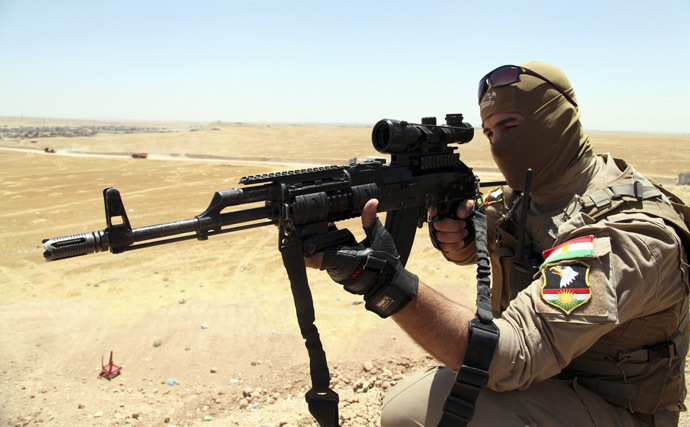 "The key today was to get from each of the government leaders clarity with respect to the road forward in terms of government formation," Kerry said.
The US's help for Iraqi forces to defeat ISIS will be "intense and sustained," Kerry said.
"If Iraq's leaders take the necessary steps to bring the country together, it will be effective," Kerry added. "It will allow Iraqi security forces to confront ISIS/ISIL more effectively and in a way that respects Iraq's sovereignty while also respecting America's and the region's vital interests."
Earlier President Obama offered up to 300 additional American military personnel to come to Iraq and help coordinate the fight.
Last week, F-18s started surveillance flights over Iraq as Washington authorized a "manned and unmanned" observation mission.
You can share this story on social media: