Fingers crossed! Six-fingered family hopes luck will bring Brazil 6th World Cup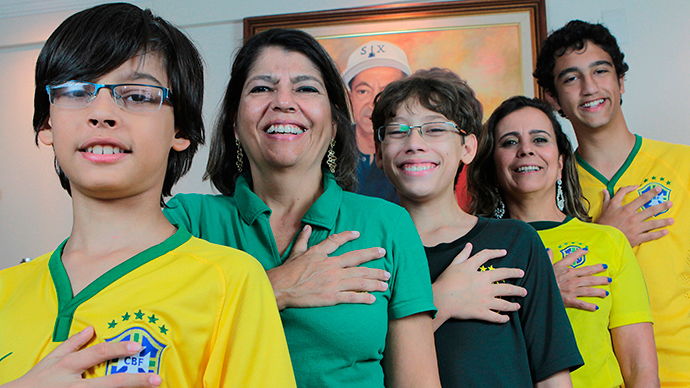 Brazil's Da Silva family of 14 are keeping all their fingers crossed for the victory of their national team at the World Cup. And they definitely have luck on their side, as they can cross 168 fingers.
All 14 members of the Da Silva family, who live in the town of Aguas Claras, near the country's capital, Brasilia, were born with six fingers on each hand and six toes on each foot. This rare genetic condition is called polydactyly.
The family's four generations are all proud of their unusual number of digits and believe that their sixth fingers will help Brazil win the sixth World Cup in their history.
Ana Carolina Santos da Silva says Da the Silvas will give lots of energy to Brazil to win the Cup.
"I believe this energy will flow onto the pitch and they will play really well and win their sixth World Cup," Ana Carolina said.
Meanwhile, the extra digit doesn't hinder the activities or hobbies of the Da Silva family, though female members of the family have removed their sixth toes as they wanted to fit into their shoes. The men of the family have kept all six toes, however.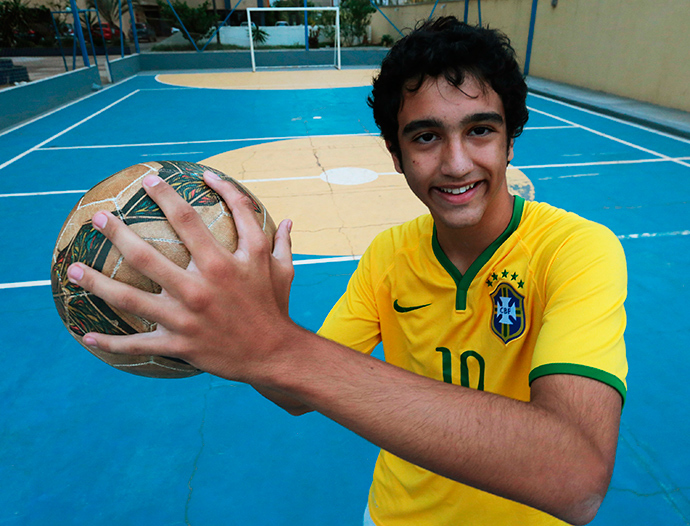 Joao de Assis da Silva, 14, uses his extra fingers to play the guitar and his eight-year-old cousin, Maria Morena da Silva believes that it might be easier playing the piano with six fingers, too.
"Having six fingers has helped me a lot playing football. I can hold the ball more easily, my hands are bigger than other people's – so it's easier to reach up to get balls that go over my head," says Joao. "Everyone in Brazil loves football and wants to be a footballer as well when they grow up."
The Da Silvas are impatiently waiting Brazil's final Group A game on June 23, against Cameroon. They say they are keeping all of their 168 fingers crossed for a home win.