Live it! Blind and deaf Brazilian fan feels World Cup match through friend's hands (VIDEO)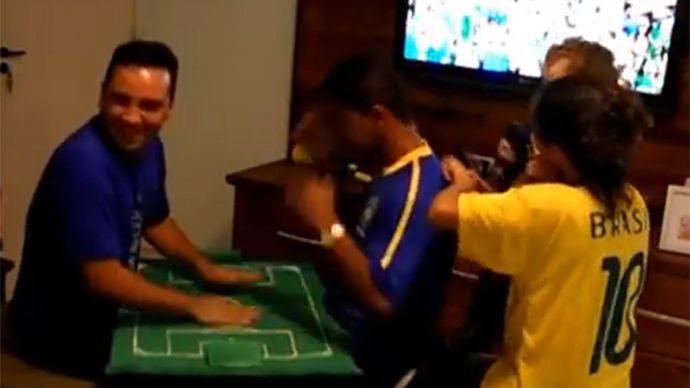 There's nothing impossible for a real friend, a Brazilian teacher proved, after he found a way to help his blind and deaf buddy experience a World Cup match live, moving his friend's hands through the mini-pitch to show the game's developments.
Helio Fonseca de Araújo, a sign language instructor, decided to recreate a World Cup game between Brazil and Croatia for his friend Carlos.
Carlos, 27, has Usher syndrome, a rare genetic disease, which meant he started losing his eyesight and hearing at the age of 14. Carlos, who now only sees shapes and contours, hadn't watched a match in two years.
"I woke up in the morning with an urge to call my friend Carlos to watch the opening World Cup, but need some adaptations to make him understand better!" Helio wrote on his YouTube account.
Together with another interpreter, Regiane, he bought materials so he could build a miniature soccer field.
"We want him to feel the same sensations that (people who can see and hear) feel," Helio told the Daily News.
On the video it is seen that they paused for the national anthem of Brazil, during which Helio put Carlos's hand on his heart.
As the match began, Carlos was able to keep up in real time as Helio was guiding his hands to show the players' and ball's positions. In the meantime, Regiane was communicating fouls, cards, teams and the shirt numbers of players cards on his back.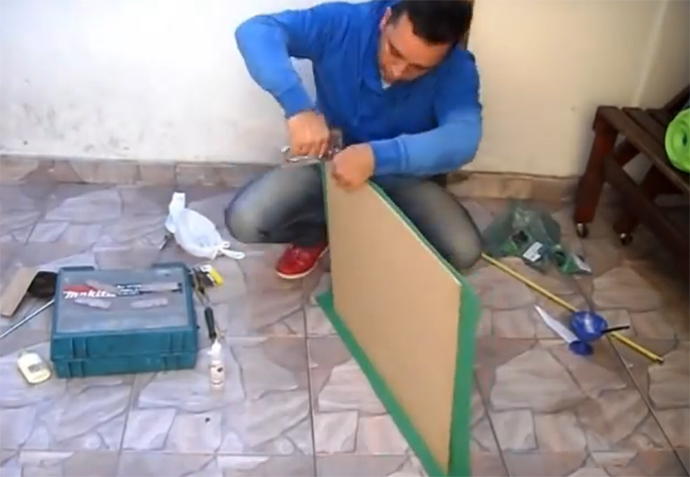 Carlos became frustrated when he learnt that Croatia's team scored a goal. But when Brazil hit the third and final goal Carlos triumphantly raised his hands in the air.
"When I posted the video, I was aiming to show that for everything in life there is a solution, so that other interpreters [can] use this with their friends or deaf and blind clients," Helio said.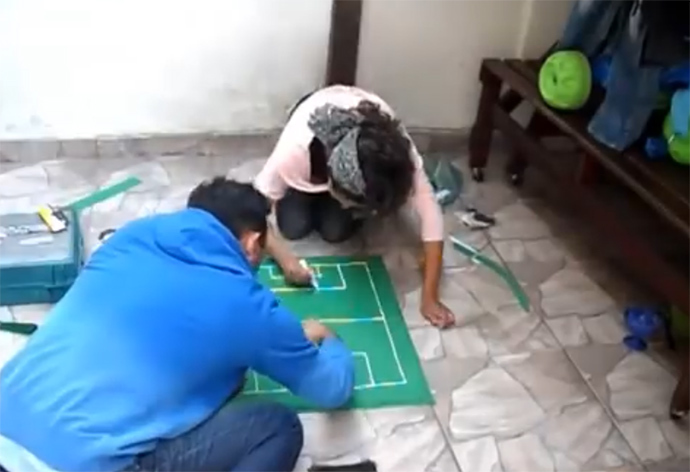 At the end of the video, Carlos said that he was happy to experience this match.
"It is the first time I watch football like this. I could understand the game in detail. What happiness I'm feeling," he said on the video.
Carlos added that he was very happy with Brazil's victory and would follow the other games, too.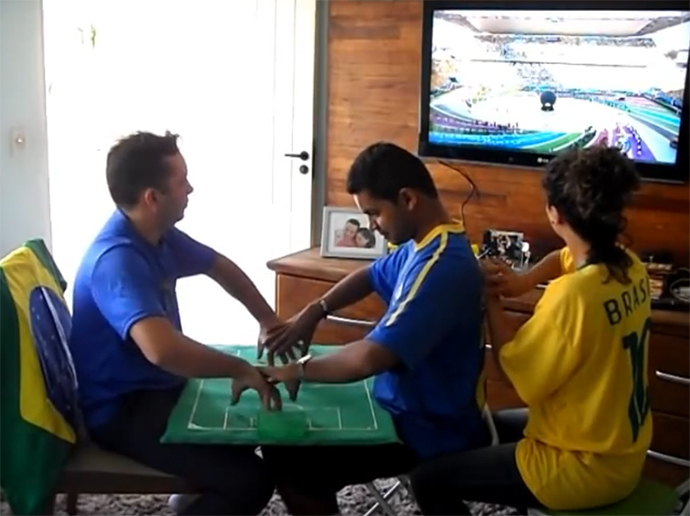 You can share this story on social media: