Aussie govt. under fire for offering up to $10k to asylum seekers to go home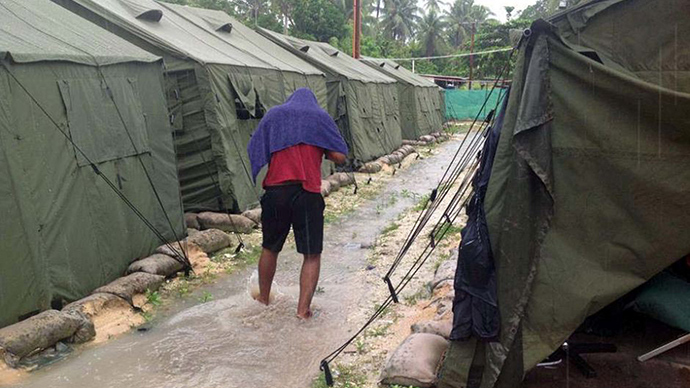 Australian opposition and human rights groups have blasted the country's government after it reportedly increased by several times the payoffs to asylum seekers who voluntary go home, while imposing tough restrictions on their stay.
Australia is facing an influx of people from poorer countries and has been increasingly tough over the past few years on refugees coming on unsanctioned boats. Currently the refugees are held in detention camps in Papua New Guinea's Manus Island and the tiny Pacific state of Nauru, and are expected to be resettled in those countries if their claims are deemed valid.
The asylum seekers are offered money if they choose to go back to where they came from. But many Australians were surprised to learn how much exactly. According to a Sydney Morning Herald report on Saturday, up to A$10,000 (US$9,400).
The "return packages" offered to refugees vary, depending on where a person would be flown back to, with the biggest sum offered to Lebanese refugees. Iranians and Sudanese are offered $7,000, Afghans $4,000 and those from Pakistan, Nepal and Myanmar $3,300, the report said.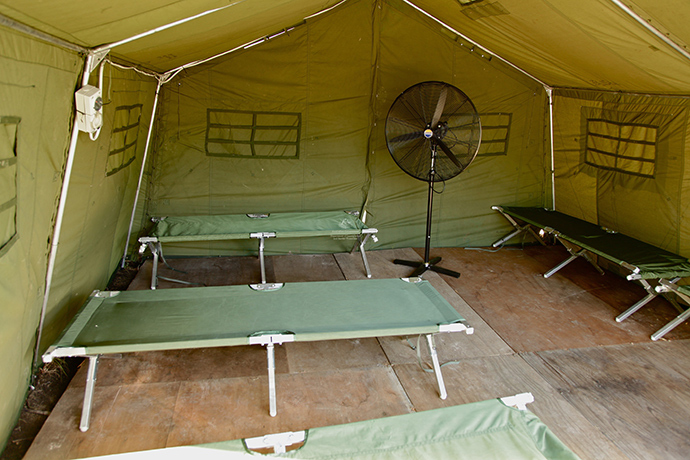 Immigration Minister Scott Morrison would not confirm the figures, saying each payoff was tailored individually.
"It has been the standard practice for more than a decade for settlement packages to be offered to those who voluntarily return home," he told reporters.
His office said 283 people had taken the money packages since shortly after the government of Prime Minister Tony Abbott won power in September.
The apparent generosity of the current conservative coalition government drew fire from the opposition Labor Party, which, according to the report, offered payments from between $1,500 and $2,000 to those willing to drop asylum requests.
"We don't need blank cheques, we need people being processed. But I would remind you that when Scott Morrison was in opposition he opposed Labor's own re-integration packages and now he is offering sums that are triple the amount," said Richard Marles, the party's immigration spokesman, the Special Broadcasting Service reported.
"In opposition, Scott Morrison opposed the PNG arrangement, now it forms the heart of his own strategy. There is no bridge of hypocrisy that Scott Morrison will not cross," Marles said.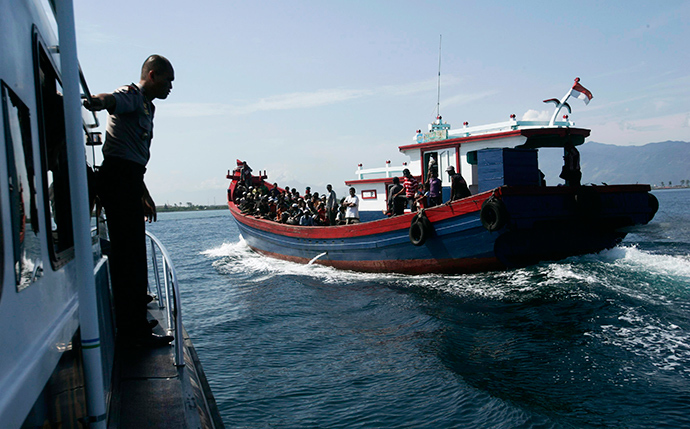 Australian Green Party leader Christine Milne made similar accusations.
"The idea that you would put people in a hell-hole like Manus Island, treat them abysmally and then try to bribe them to go back to the appalling circumstances they left shows just how morally bankrupt this government is," she said.
The Greens have called on the Australian Senate to put a moratorium on sending asylum seekers back to Iraq, which is currently facing a full-blown Islamist uprising. It was revealed on Friday that an Iraqi man on a bridging visa was forced out of Australia back to Iraq's Basra just two days before the violence ratcheted up in the country.
The refugee issue came into spotlight in Australia after its High Court on Friday ruled as unlawful Morrison's move to limit the number of refugee protection visas he can issue. In March, the immigration minister signed a legal instrument saying that a maximum of 2,773 protection visas could be granted in the year to June 30. The limit was reached in late March and those falling outside the quota have being held in legal limbo since.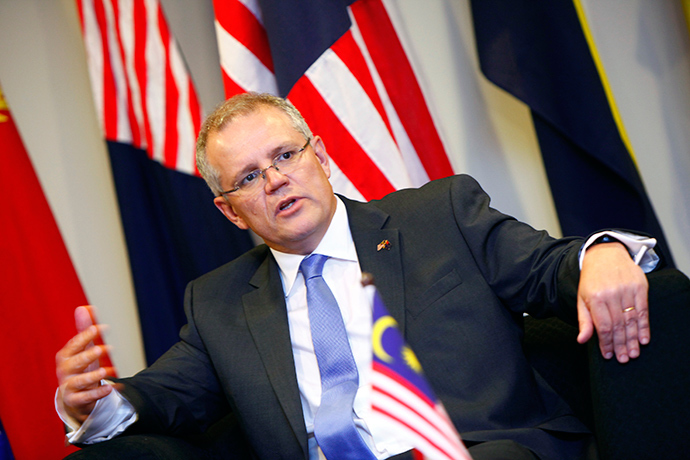 You can share this story on social media: