​Italy leaves hundreds of refugees stranded without food – UN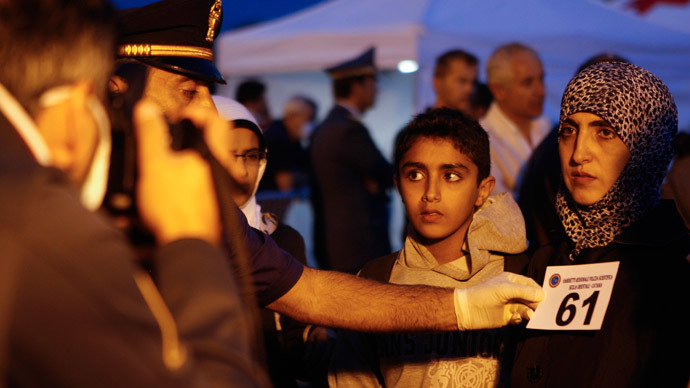 The Italian authorities stranded refugees without food or shoes in car parks outside Rome and Milan, says the UN. Italy is struggling to deal with the 50,000 immigrants that have arrived this year and has asked the EU to help mitigate the crisis.
The UN High Commissioner for Refugees has condemned Italy's treatment of a group of refugees who were found abandoned outside Milan and Rome in what the organization described as an "unacceptable" incident.

The refugees "were found without shoes, disorientated, and without having been given anything to eat or drink," said the EU body's spokesperson Carlotta Sami told AFP. The immigrants from Mali, Guinea Bissau, Ghana, Nigeria, Senegal and Syria were transported in two busloads to Milan and Rome where they were abandoned in car parks.

They were originally part of a larger contingent of 1,300 immigrants who were intercepted by the Italian authorities and transported to the city of Taranto on Monday.

"There were two groups of between 160 to 170 people each. One of the groups was abandoned near Rome, the other near Milan," Carlotta Sami said. She went on to say that the immigrants had been told they were being sent to centers for asylum seekers.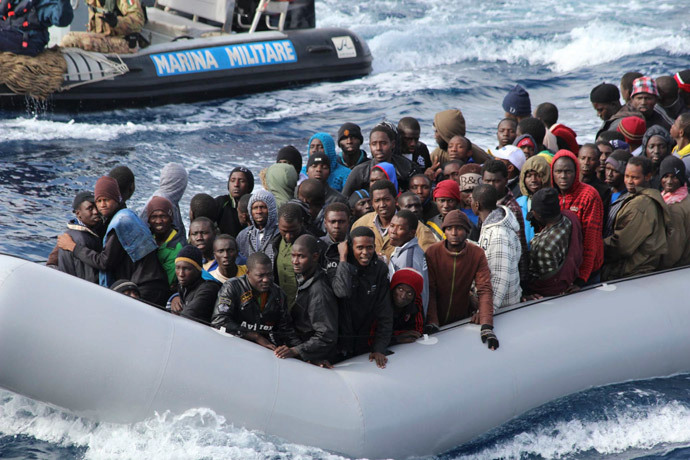 Those who had been left close to Rome were eventually relocated to a center for asylum seekers, while the refugees in Milan were reportedly still in the car park late on Tuesday afternoon.
Italy has been hit by an influx of illegal immigrants since the beginning of this year, with over 50,000 illegal immigrants seeking refuge in the Mediterranean country since January. The government has been hard-pressed to deal with the situation and has called on the EU to intervene.
Last month Italy's Interior Minister Angelino Alfano issued the EU with an ultimatum, threatening to allow immigrants passage into other European nations if Brussels does not lend a hand.
"The European Union has two options: either it comes to the Mediterranean to put the EU flag on Mare Nostrum [the Latin name for the sea] or we will let migrants with right of asylum leave for other countries,"
Alfano tweeted.
The Italian Navy is regularly forced to mount rescue missions off the south coast of Italy when boats overloaded with refugees sink on their way across. In the latest incident, Italian coastguards said that three immigrants drowned and six were missing on Tuesday.
The situation is unlikely to improve in the near future, with the Interior Ministry estimating that between 400,000 and 600,000 people are waiting in Libya to make the perilous crossing.
You can share this story on social media: