Immigrants sew mouths shut to demand release from migrant center in Italy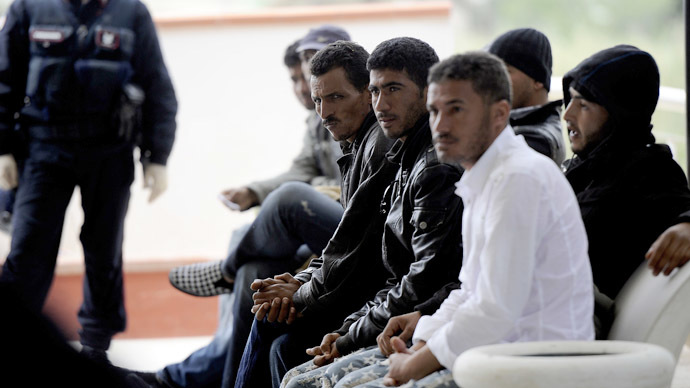 Eight immigrants from Tunisia and Morocco, kept in a migrant center outside Rome, have sewn their mouths shut to protest forced long-term detention and further deportation from Italy, renewing the debate over harsh migration law.
Using a needle made from a cigarette lighter and threads from bedsheets, four Tunisians, all in their 20's and 30's, sewed their lips together with a single stitch in the middle.
The protesters were found by the detention center's medical staff shortly after the action. None of them was hospitalized.
Hours after that four, or according to some local reports five, Moroccans also stitched their mouths. They have been also treated at the migrant center.
The men are being currently held in the Center for Identification and Expulsion (CIE), the heavily guarded immigrant detention center in the suburb of Ponte Galeria.
"Their revolt requires us to reopen the national debate on these inhumane centers and on the legislation, the Bossi-Fini law, which criminalises those fleeing war, violence and poverty," said Rome mayor Ignazio Marino. "We cannot and do not want to get used to the tragedies. We must, on the contrary, all strive against indifference," he added.
Under Italy's so-called Bossi-Fini law, local authorities can lock up people, who lack working or residence permits, or whose papers have expired. Adopted in 2002 and amended several times after that, the legislation now allows administrative detention of immigrants for up to 18 months before deportation. The center in Ponte Galeria is one of 11 similar facilities around Italy. It currently houses around a hundred illegal migrants.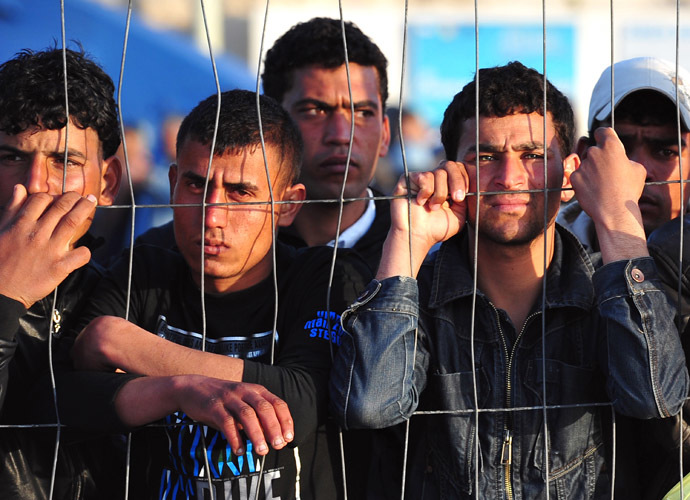 While these CIEs are considered to be not prisons per se, former detainees' accounts suggest the opposite.
Following the protest in Ponte Galeria's CIE, Huffington Post Italy met Ahmed, 25, who has spent three months there. The man asked for his last name not to be revealed.
He said the center was worse than a prison or "any other place".
"They give us paper towels that according to them should last three or four days. We sleep on sheets of paper, they give us a bottle of shampoo every three months, the heating works badly and it is often off for many days," he said.
Ahmed predicted that more mouths will be sewn shut because "people in the center are treated like animals".

Such CIEs are coming in for greater criticism from human rights groups and others who say they are inhumane, ineffective and costly.
"That people were forced to such an extreme form of protest reflects their desperation," the lawmaker for the opposition Left Ecology and Freedom party said as cited by Reuters. "These structures should be closed immediately."
More than 33,000 migrants, mostly from impoverished African countries or Syria, have arrived in Italy in 2013 as of late October - nearly three times more than the number for 2012.
You can share this story on social media: