3 million affected by deadly floods in China (PHOTOS)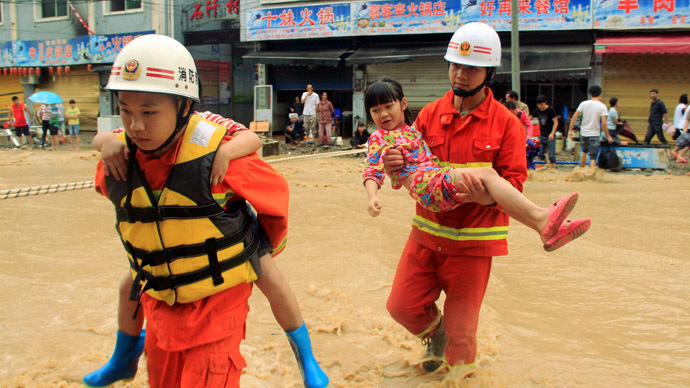 Rainstorms and floods sweeping eastern and southern China since mid-June have left 14 people dead, four missing and up to 3 million people affected. The cost of the flooding is estimated at $250 million in one province alone.
China's central Hunan Province was one of the worst hit, where seven people died. Also badly affected was Jiangxi province in the east where another five people lost their lives and in Guangxi Zhuang, an autonomous region in the south of the country, where another two people perished, China's Xinhua news agency reports.
In Hunan a total of ten cities and 47 counties were affected by the rainstorms and 171,000 people have had to be relocated. The economic cost to the region is $251 million, with 122,700 hectares of crops damaged.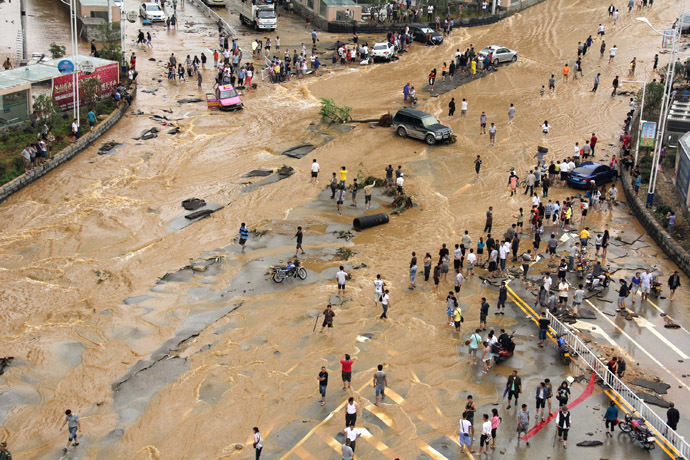 Roads and railways were also forced to close but all services had reopened by Saturday morning.
In Jiangxi province four of the five deaths happened when a school building collapsed. Local officials reported that 789,000 people had been affected and 123,000 of them had to be relocated.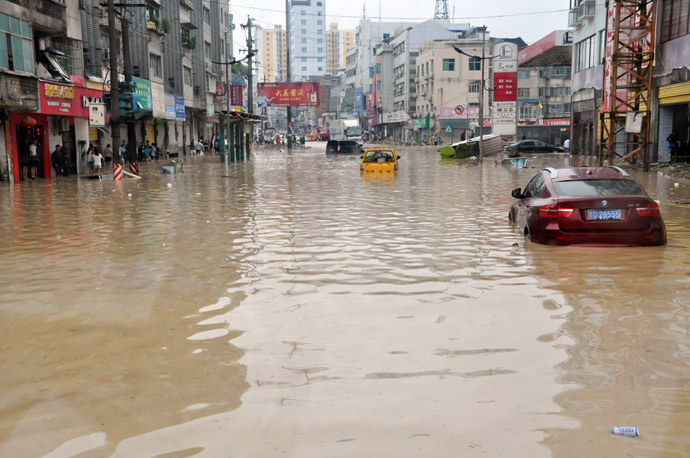 At least 4,000 homes have been damaged in the province, which has experienced an estimated $85 million in economic losses.
In Guangxi region, 118,700 people have been affected with 2,341 already forced to relocate.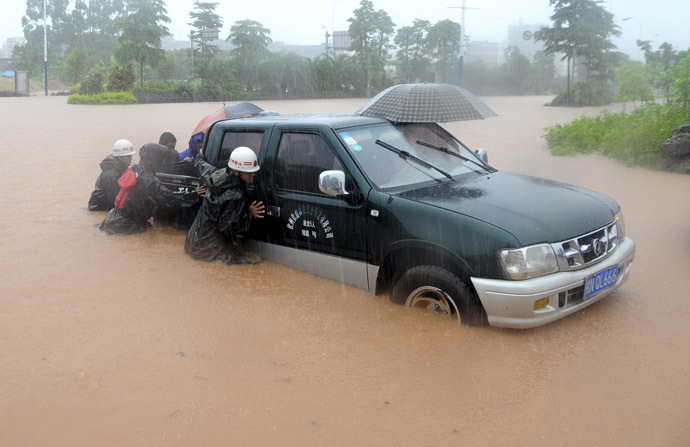 Southern China has initiated a Grade 4 emergency response and tents and cotton blankets have been sent to the disaster-hit regions.
A Grade 4 alert means the authorities are obliged to be on a 24-hour alert, give daily damage reports and dispatch money and relief materials within 48 hours.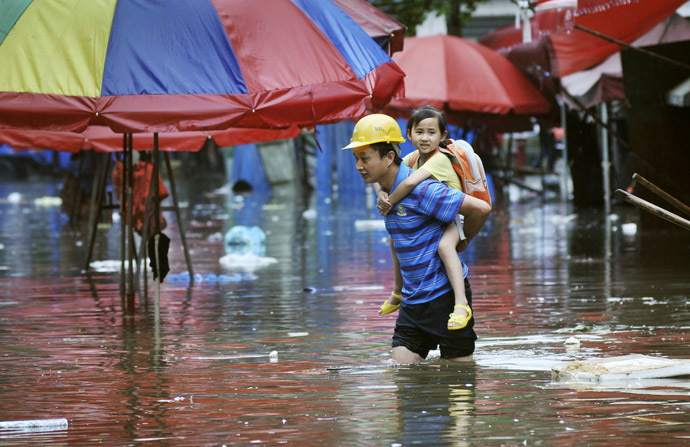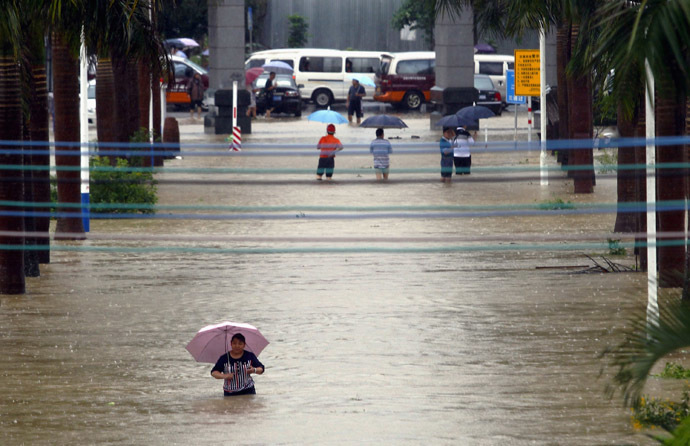 You can share this story on social media: