Lavrov on reporter's death: Kiev's inhumane actions against journalists must stop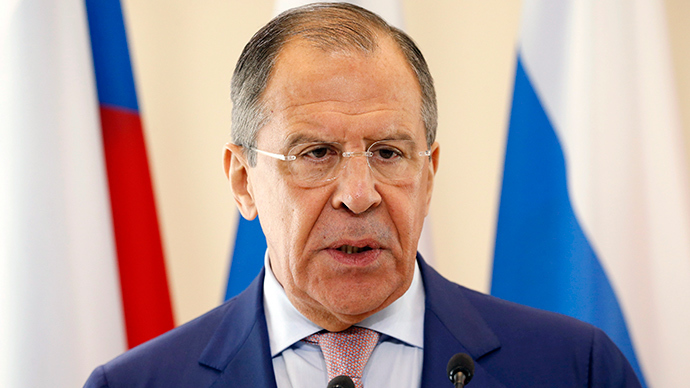 Russian Foreign Minister Sergey Lavrov has accused Kiev of inhumane handling and deliberate endangerment of journalists, following the violent death of reporter Igor Kornelyuk in eastern Ukraine.
2 Ukraine journalists killed in Ukraine military shelling
"I express my deepest condolences to Igor Kornelyuk's relatives, colleagues and others who are trying to tell the truth about what is happening in Ukraine," said a statement from the diplomat.
"We must, yet again, express our condemnation of the actions of Ukrainian authorities towards journalists – constantly subjecting them to inhumane treatment, detaining them, creating obstacles for their work, and fabricating charges of espionage."
Kornelyuk, a correspondent for Russian state news network Russia 24 was killed by a mortar shell outside Lugansk, where he was reporting from an anti-government forces' checkpoint. RT has received confirmation from local sources that his soundman Anton Voloshin has also died from wounds sustained in the explosion.
"Journalists in hot spots are always exposed to risks but the risks that are currently present in Ukraine, the risks that ultimately led to the tragic death of VGTRK's correspondent are the outcome of ongoing military operation against the people of Ukraine. These risks are created deliberately," said Lavrov.
The Russian diplomat called for newly-elected President Petr Poroshenko and "his Western backers" to end the counter-insurgency, and begin talks with the pro-Russian secessionists.
"Instead of Poroshenko's promised truce, we are now hearing from Kiev's security officials, suggestions of a temporary ceasefire that would allow the so-called separatists to leave Ukrainian territory," said Lavrov.
"This is not a negotiation, and this is not a national dialogue involving all parts of the country, this, fundamentally, a proposal for ethnic cleansing."
Poroshenko earlier said that a ceasefire could be declared by the end of the week, if Ukrainian forces take control of the border with Russia, which Kiev says is aiding the separatists.
You can share this story on social media: