FIFA launches probe into France complaints about 'training spy drone'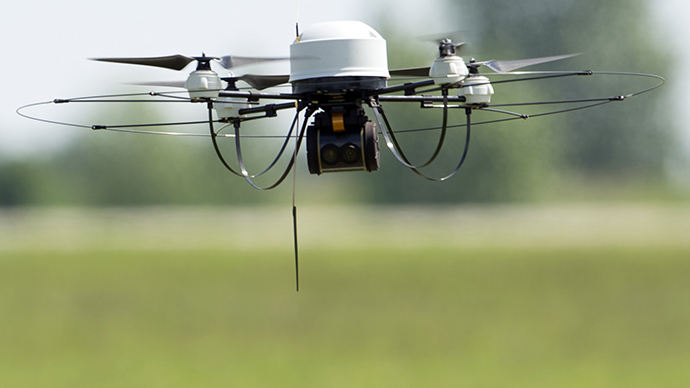 France World Cup coach Didier Deschamps says world football's governing body, FIFA, is conducting an official investigation on the UAV spotted taping the team's training session from above earlier this week.
"Apparently, drones are used more and more. We don't want an intrusion into our privacy but it's very hard to fight this these days," Deschamps told the media in Porto Alegre, ahead of Sunday's opening match of its Brazil 2014 campaign against Honduras.
Un drone survole les Bleus lors de l'entraînement, enquête du service de sécurité. Image captée par @nicopaillardpic.twitter.com/UwEzCdrHrJ

— infosport+ (@infosportplus) June 10, 2014
A multi-rotor unmanned vehicle was observed and photographed just as the French team ran out on to the pitch for a closed practice at the team's Ribeirao Preto base on Tuesday. Italian news agency ANSA reported that while many of the players made light of the inanimate observer hovering in the air, the coaching staff was sent into a fury, and immediately lodged a complaint.

"It's not up to me – FIFA handles this and has been carrying out an inquiry," confirmed the 45-year-old manager, who captained France when it last captured the World Cup 16 years ago.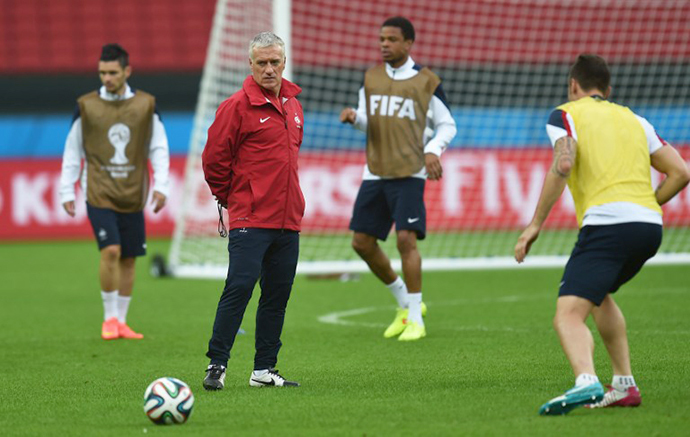 While suspicions were initially cast upon France's rivals from its tournament group – Honduras, Switzerland and Ecuador – French channel BFMTV reported that the drone had a less sinister purpose.
The channel claimed that it was operated by a fan who had failed to get tickets for the upcoming match, but still wanted to see the players in action. It alleged that the man in question had been arrested within an hour of the UAV appearing in the sky, but said nothing of whether he had been charged with any misdemeanors.
But in the uptight and wary atmosphere of the final press conference before the game, no one was prepared to laugh off the incident, until a Honduran journalist broke the tension.
"The drone was not from us!" he shouted out to the French coach, who was about to wrap up.
Deschamps smiled briefly in response, and walked off.
You can share this story on social media: