Palestinian teen killed by live ammo – autopsy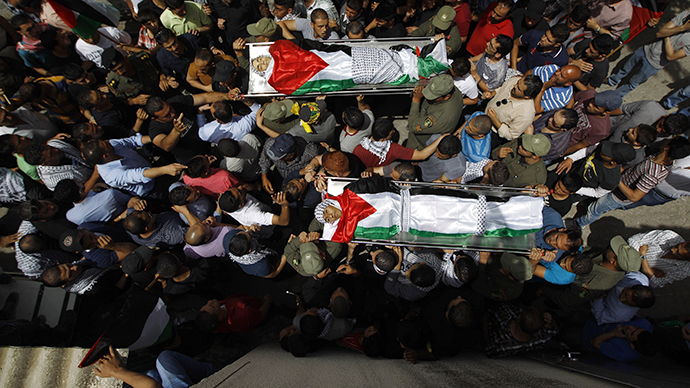 A Palestinian youth shot by Israeli forces last month was killed by live ammunition rounds, a recent autopsy reportedly revealed. Two teenagers were shot at by the IDF on May 15 in an attack which could be termed a 'war crime', said HRW.
While official autopsy report results have not been released to the public, sources have said that findings support allegations that he had been killed by live ammo.

"A fragment from a live bullet was found inside the body of the martyr," Palestinian Attorney-General Abdel-Ghani Al-A'wewy told Reuters on Thursday.

Nadim Nuwara and Muhammad Abu Thahr, 16, were shot dead by Israeli troops during a Nakba Day demonstration in the West Bank.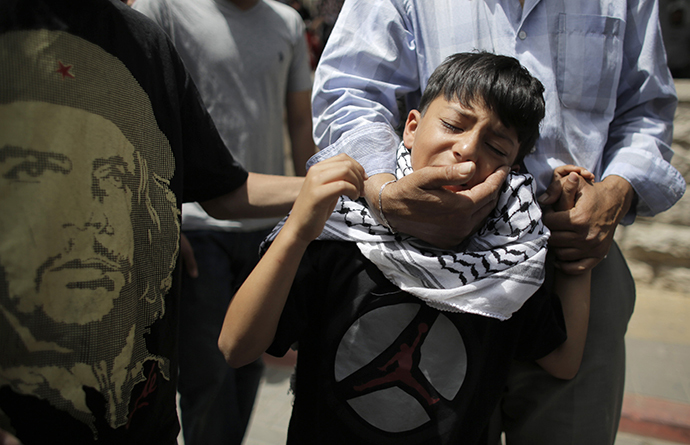 A'wewy said that pathologists found gunfire to be
"the only reason for the death."
According to Haaretz sources, Nuwara's body was in good condition and both entry and exit wounds were easily identifiable.
Two experts from the Abu Kabir Forensic Institute in Tel Aviv were present, as were two experts from the US and Canada.
Nuwara's father, Siam Nuwara, told the paper that the report is unsurprising. Because of the importance of the situation to him, the teen's body was exhumed for examination.
"We agreed to this very drastic move to prove to Israel and the international community that Nadim was shot with live ammunition,"
he said.
Both Thahr and Nuwara had been protesting the ongoing occupation of Palestinian lands.
Nakba Day is when Palestinians commemorate the confiscation of homes in the 1948 war that led to the creation of the state of Israel and the displacement of hundreds of thousands of Palestinians.
Video footage, photographs, witness statements, and medical records indicated that Israeli military forces had used live ammunition against the boys and 15-year-old Mohammed Azza, who was seriously wounded in the incident, Human Rights Watch said in the
report
, entitled 'Killing of Children, Apparent War Crime,' released Monday.
The Israeli military said it
"did not use live fire"
during the demonstration, only rubber bullets and tear gas, adding that it did not have an immediate reaction to the report.
You can share this story on social media: