Third Borey-class 'stealth' nuclear sub finishing sea tests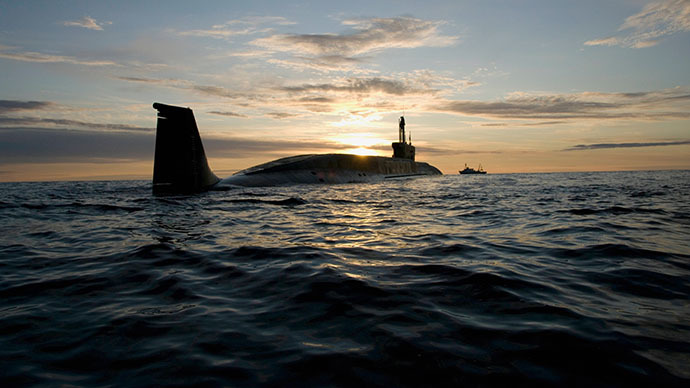 Russia's new pump-jet propulsion 'stealth' Borey-class nuclear sub Vladimir Monomakh is out at sea for trials ahead of joining the Navy later this year. The ultimate test will be sub's first launch of the Bulava intercontinental ballistic missile.
The fourth-generation Project 955 ultra-silent missile-carrying nuclear submarine Vladimir Monomakh, laid down in 2006, is the second serial Borey-class SSBN (Submarine Submersible Ballistic Nuclear) constructed at Sevmash shipyard in Russia's northern city of Severodvinsk.
The first two Borey-class submarines, the lead Project 955 SSBN Yury Dolgoruky and first serial SSBN Aleksandr Nevsky (construction began in 2004) joined the Navy in 2013.
The fourth Borey, Knyaz (Prince) Vladimir, is under construction. The fifth one, Knyaz Oleg, will become the first upgraded version submarine of Project 955A and it will be laid down on July 19.
Vladimir Monomakh's at-sea tests began last year, as the SSBN was performing tests of all onboard equipment and nuclear propulsion system.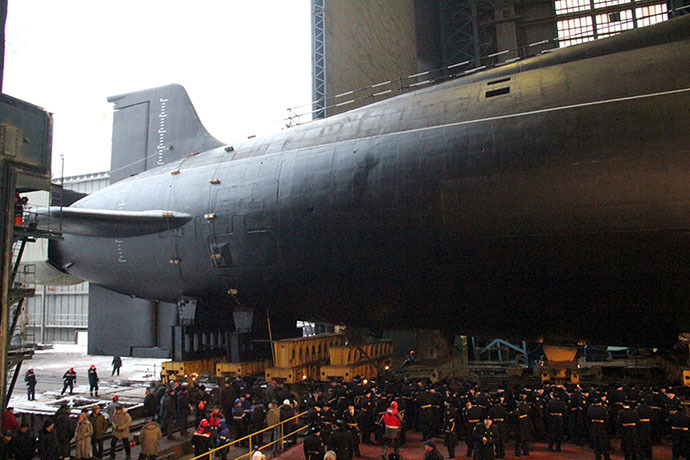 Both SSBNs Aleksandr Nevsky and Vladimir Monomakh will be deployed to the Pacific Ocean in 2015, when they one by one will perform a long journey under the ice of the Arctic Ocean.
The Project 955 was designed at Rubin Naval Design Bureau in St. Petersburg.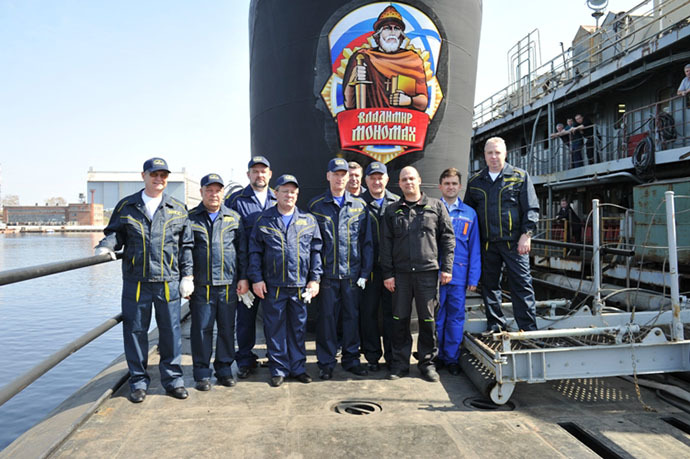 Project 955 submarine has stealth characteristics superior to any Russian nuclear submarine currently in service. The hull of this submarine is not only hydro-dynamically efficient and has reduced broadband noise cruise silently, they're also less detectable to sonar due to the use of advanced materials. Borey-class SSBNs are also the first ever Russian nuclear submarines to use a pump-jet propulsion system.
Also for the first time the submarine is equipped with a rescue escape chamber for all crew members.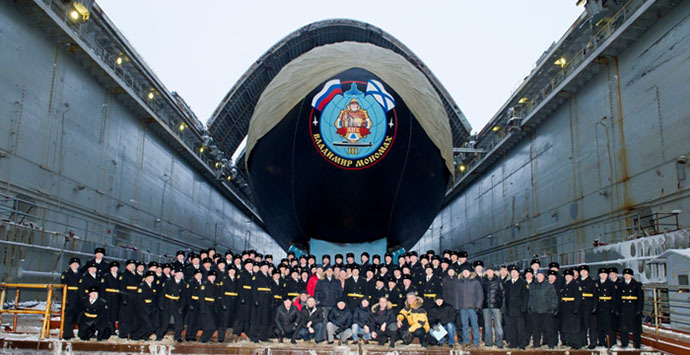 Borey-class SSBNs are armed with 16 solid-fueled 8,000km range Bulava (NATO reporting name SS-NX-30) intercontinental ballistic missiles with next-generation ABM shield-piercing capabilities and maneuverable warheads. The submarine's maximum underwater speed is 29 knots.
A Borey-class submarine is 170 meters long and 13.5 meters wide, its maximum operational depth is reportedly 480 meters and has a crew of 107, of which 55 are officers.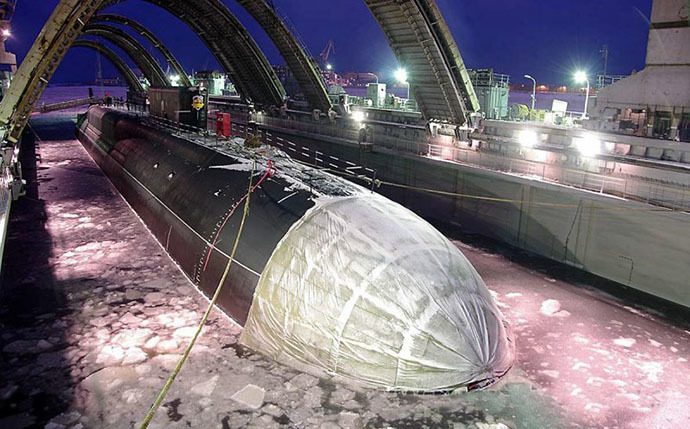 Russia's Defense Ministry plans to construct at least eight Borey-class SSBNs by 2020 as the key Navy component of Russia's strategic nuclear forces. They will replace the outgoing Akula-class and Dolphin-class nuclear ballistic missile submarines.
Project 955 Borey-class submarines will become the backbone naval component of the Russian nuclear triad in the first half of the 21st century.