​'They have to react quickly': Sweden will train teachers how to deal with school shootings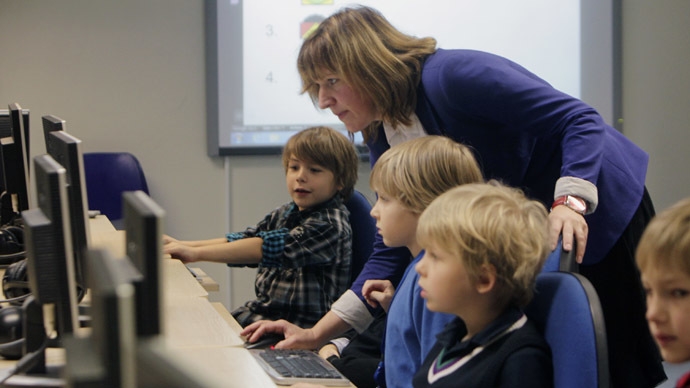 Teachers in Sweden will be trained how to respond to school shootings by learning more about guns and violence at the workplace, said the country's educational authorities, a move that comes amid deadly fatal attacks that happened in the US and Europe.
"When [the shooting] actually happens, everything turns to chaos and people don't think normally. But they have to react quickly," Annika Hjelm, director of the Swedish National Education Agency (Skolverket), told Sveriges Radio, as cited by the Local.
The ministry, which has been working on this issue with national police and the Swedish Association of Local Authorities and Regions, is planning to introduce the educational manual next week.
"It's critical that the faculty have thought through this and are prepared," says Hjelm. "There's a chance that some form of mental preparation for such events can save lives."
The 'shooting-prevention manual' for schools staff will consist of guidelines aiming at how to respond to knives, gun threats, and other forms of school violence. It also explains how to react to factors that may turn critical, including types of doors and locks.
According to Hjelm, though the majority of schools in the country will never be affected by such violence, school staff should know how to react in emergency situations by assisting the police and rescue forces if a shooting ever happens.
Read more: California mass shooting spurs new gun control legislation
In recent decades, deadly shootings have hit schools worldwide, mostly the US.
After the Sandy Hook Elementary school massacre in 2012, where 20 children and 6 adults were killed, tougher security measures were taken in American schools. However, the threat of school shootings and gun-related incidents among students is increasingly alarming in the country.
But there were also shooting incidents in European schools as well. In 2009, a former student in a school in Germany's Winnenden opened fire, killing nine and injuring seven others.
In Finland, an 18-year-old posted a video before he carried out a massacre at his school, killing six students, a schoolteacher and a nurse in 2007.
In 2012, a gunman riding on a scooter opened fire on the Ozar Hatorah school in Toulouse, France, killing a teaching rabbi and three children.
You can share this story on social media: