Got gun? Florida's 'Stand Your Ground' law just got teeth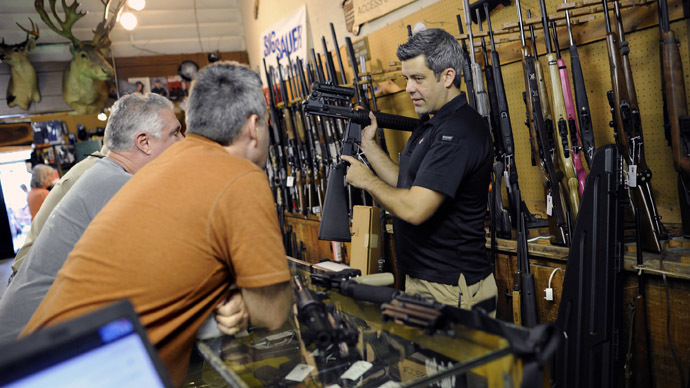 An amendment to the state's "Threatened Use of Force" bill has sparked partisan uproar between gun-rights advocates and their opponents who fear the new legislation will open a Pandora's Box of problems.
The bill is aimed to protect individuals who point a firearm at an intruder or fire a warning shot, while keeping confidential those cases where an individual is charged with firing a gun but later has the charges dropped.
The so-called 'warning shot' legislation, which is supported by the influential National Rifle Association (NRA), sailed through the Senate on Thursday 32-7, and is nearly certain to be signed into force by Governor Rick Scott, a staunch defender of the Second Amendment, which empower Americans to "keep and bear arms."
The Florida governor "supports the 2nd Amendment and Florida's self-defense laws (and) looks forward to reviewing this legislation," said a spokesman.
The "Threatened Use of Force" bill is designed to protect individuals like Marissa Alexander, a Jacksonville woman sentenced last year to 20 years in prison after firing a warning shot during an argument with her estranged husband. The harsh sentence, which is set to be appealed, attracted national attention and enough public anger to give the Republicans the support it needed to pass the law.
"Somewhere, we need to protect the innocent person's record," Sen. Charlie Dean, R-Inverness said in January. "What part of innocence do we not understand? I feel that should be something we should include [in the bill] that would make sure the record is automatically expunged."
Critics of the legislation, however, point to an amendment that makes confidential the records of individuals who are found innocent of discharging a firearm in self-defense.

Senate Minority Leader Chris Smith of Fort Lauderdale argued that journalists would no longer be able to report on stand your ground cases.
"The only way we could have any debate [on "stand your ground"] is because of newspapers who review cases and track it," Smith told senators. "With this bill, it makes it harder to track these cases. Why would we tie our hands in knowing what happens in these cases?"
Ahmad Abuznaid, Legal and Policy Director at Dream Defenders, slammed the amendment, saying the state does not provide equal safeguards to adolescents with criminal records. "If the legislature is concerned with expunging criminal records, they should start with the tens of thousands of students who were arrested in school for minor misbehavior last year, or the many people of color unable to vote in Florida because of a broken criminal justice system – not defendants with an itchy trigger finger and unchecked biases against black and brown people," he said in a statement.
The bill comes two years after the sensational court case of George Zimmerman, who was acquitted of second-degree manslaughter charges in the shooting death of Trayvon Martin. Zimmerman, a Hispanic, said he was acting in self-defense when he shot and killed Martin, a 17-year-old African American, on February 26, 2012 in Sanford, Florida.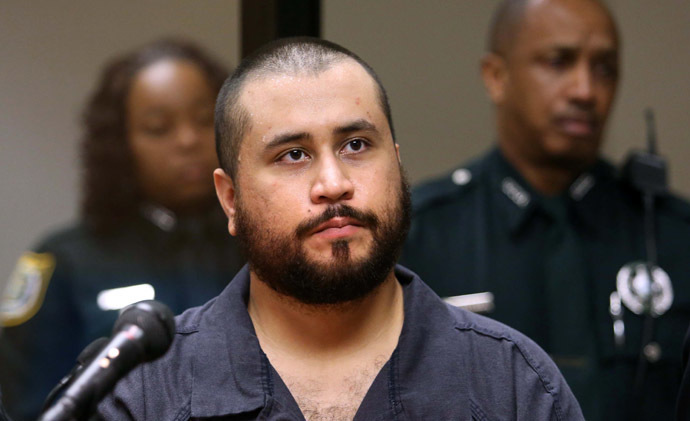 Although Dream Defenders argues the new legislation is biased against "black and brown people," who will be victimized by individuals with an "itchy trigger finger," recent research suggests otherwise.
In a 2012 study by the National Bureau of Economic Research (NBER), it was discovered that "stand your ground" legislation is "associated with a significant increase in the number of homicides among whites, especially white males." According to NBER, between 28 and 33 additional white males are killed each month before the latest amendments were tacked on.
"We find no consistent evidence to suggest that these laws increase homicides among blacks," it concluded.
Six Democrats, including Sen. Arthenia Joyner (Dem-Tampa), voted against the bill.
It was on the basis of such questionable grounds that six Democrats voted against giving gun owners more protection, which they believe could have uncertain consequences.

"A Pandora's Box is being opened again," said Sen. Arthenia Joyner (Dem-Tampa), alluding to the 2005 passage of the controversial "stand your ground" law. "I have great apprehension about what's inside."
Florida has witnessed a number of apparent extreme interpretations of the "stand your ground" law since its inception. In the past few months, judges in the sunshine state cleared charges against an individual who shot dead two 24-year-olds after he went back to his car to retrieve his firearm, and another who shot a mentally ill acquaintance, who he says threatened to beat him up, the website Think Progress reported.
You can share this story on social media: