Quebec bill lets patients opt for death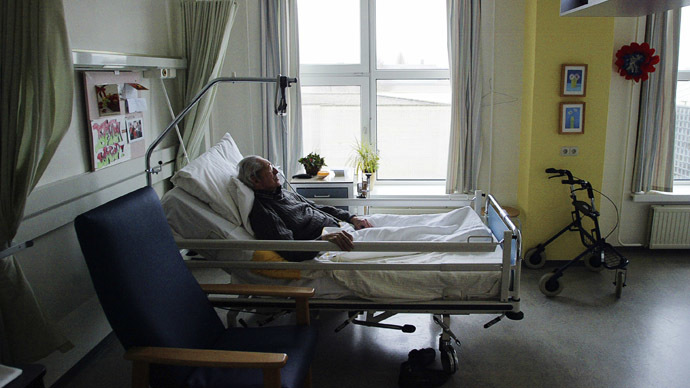 An end-of-life, "dying with dignity" care bill has passed by the Quebec parliament, meaning that terminally ill patients in the Canadian province now have the right to receive medical aid in dying.
"Dying with dignity means dying with the least amount of suffering," Véronique Hivon, a member of the National Assembly for the Parti Québécois, said Thursday.

The bill passed through the National Assembly 94-22 with no abstentions, according to Canada's CBC News.

"Sometimes when you are suffering in pain, one hour can feel like one week.… The protection of the vulnerable is reflected in every aspect of this bill," said Hivon, who drafted the bill.

Bill #52, which states the premise upon which people can request medical aid with dying, cites "an incurable disease, an incurable illness, which is causing unbearable suffering."

However, those against the bill stated that it was not anyone's place to take away someone's life.
"I don't believe it's right to give [anyone] the power to kill somebody," said Liberal Party deputy Christine St-Pierre, who was one of the 22 assembly members voting against.

The bill in Quebec is the first of its kind in Canada, while the issue is being much discussed across the rest of the country. Approximately a year ago, the bill was tabled after several years of work on it. A "dying with dignity" committee was even established, producing a report in March 2012 which acted as a basis for Bill #52.

In the 2014 Quebec election campaign, Liberal Leader Philippe Couillard made promises to reintroduce the bill as early as possible, and it was reintroduced in May by a new Liberal government.

"The adoption of this bill is four-and-a-half years of work, it's four-and-a-half years of dialogue with the public, four-and-a-half years of compassion," Health Minister Gaetan Barrette told The Canadian Press on Thursday.

Canada's federal government has decried the bill as illegal and tantamount to assisted suicide, regarding it as a violation of the country's ban on euthanasia and assisted suicide.

The euthanasia debate has been a hot topic in Europe, with a children's euthanasia bill being signed into law by Belgium's king in March.

The suicide of an 86-year-old couple in France in November last year reignited the euthanasia debate in the country. While the practice remains illegal, doctors can refrain from using treatments, which is deemed a form of "passive euthanasia."
You can share this story on social media: