​'Yes we scan': Graffiti, memes and T-shirts celebrate Snowden's NSA leaks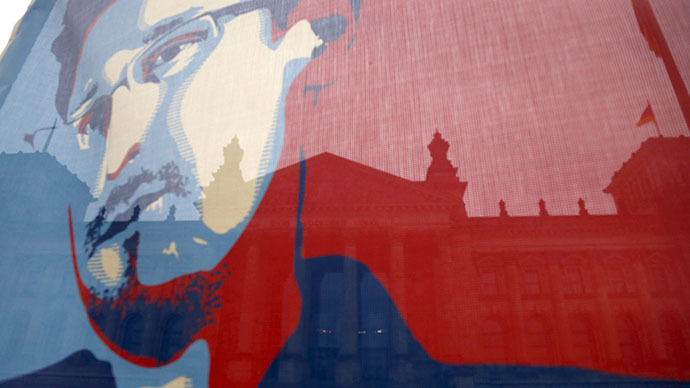 As is often the case with contemporary heroes, Edward Snowden has become a popular trend among creative types such as graffiti artists, musicians, writers and even filmmakers. Meanwhile, more down-to-earth people are hurrying to cash in on his fame.
The former NSA contractor who revealed the secret US snooping program, Snowden is viewed as a hero by some and a traitor by others. It's been a year since he's been hiding in Russia under conditions of temporary asylum, but his image has also been spotted in France, the UK, and even in the US – where he faces 30 years in prison.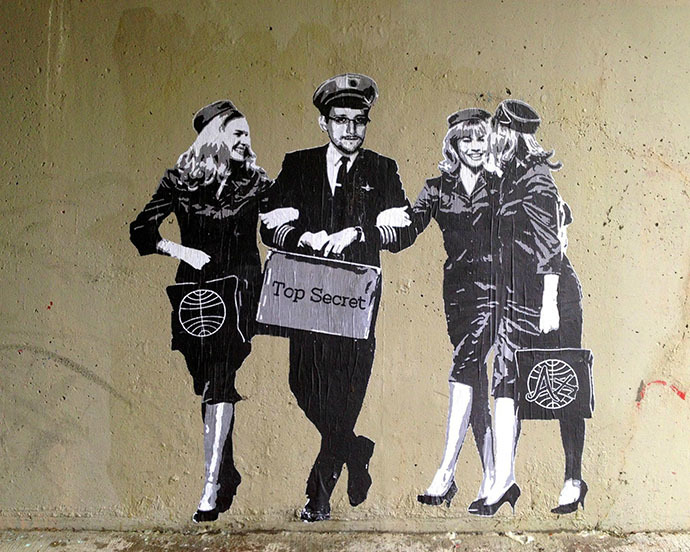 Many street and graffiti artists have found their inspiration in the image of the ex-CIA employee who had courage to tell the truth about illegal techniques used by American and some other governments to spy on millions of people.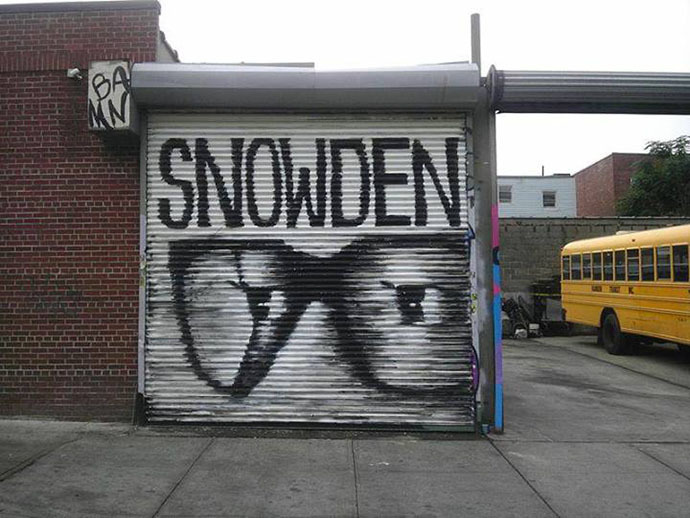 A mysterious artwork appeared earlier this year on the side of a house in Cheltenham, not far from the headquarters of British intelligence agency GCHQ. The guerilla graffiti artist known as Banksy is believed to be behind the mural depicting three spy-style dressed figures eavesdropping on a street phone.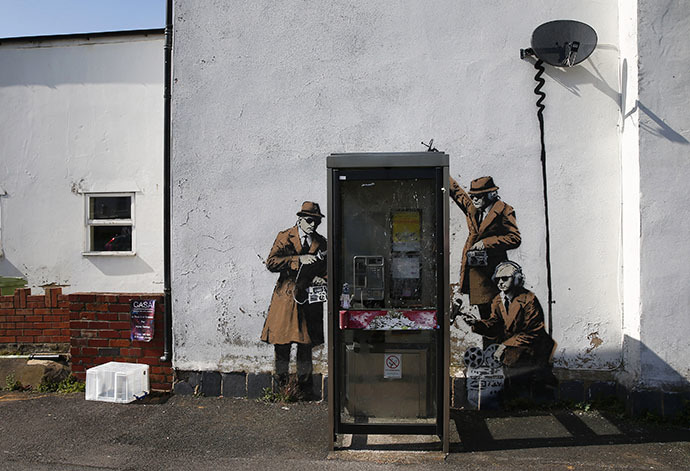 "Truth is coming and cannot be stopped." That is how British artist Sarah Lynn Mayhew (aka SLM) entitled the portrait she painted on a subway wall in the northern quarter of Manchester city center.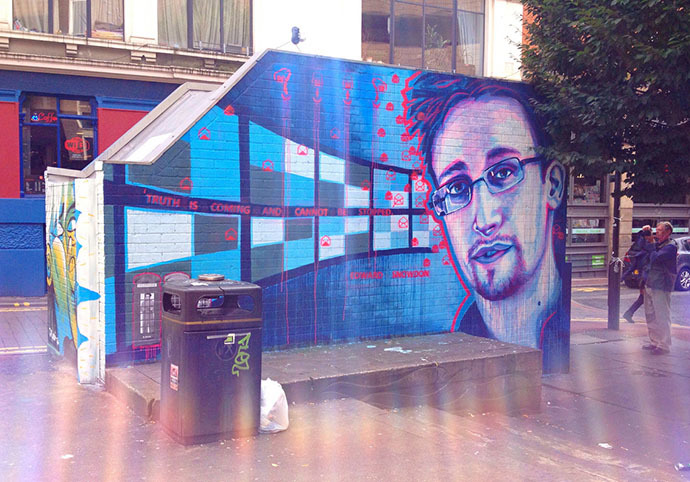 Snowden's image gazes down at visitors to an open-air contemporary art museum, the Adobe of Chaos, not far from Lyon, France. That's how Thierry Ehrmann, a French businessman-turned-artist, paid his tribute to the American whistleblower.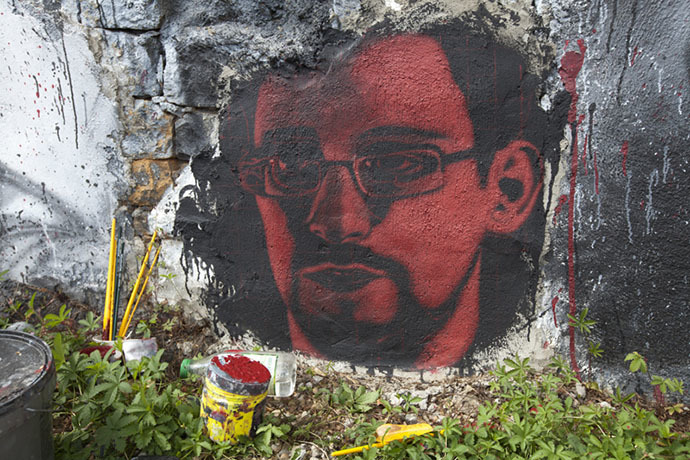 No one had heard of Snowden just over a year ago, before Glenn Greenwald, then of The Guardian, first reported data leaked by the whistleblower. Now Snowden's pale, slightly boyish face has become an iconic image for millions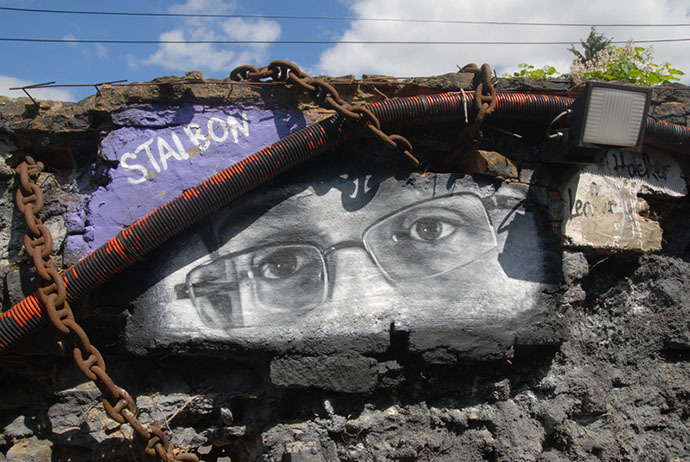 And Snowden's glasses have become a trademark. He says that people in Russia mainly recognize him when he goes to computer stores, but not when he's shopping for food or looking at magazines.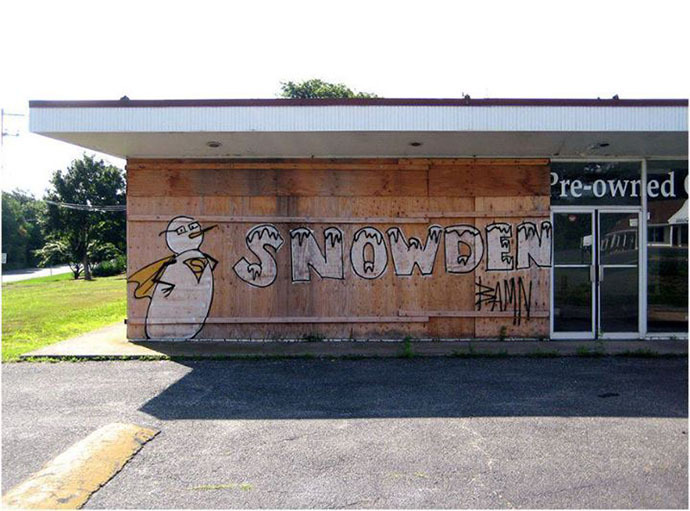 In a recent interview with Brazilian TV, Snowden refrained from answering whether he wears a disguise when he goes out.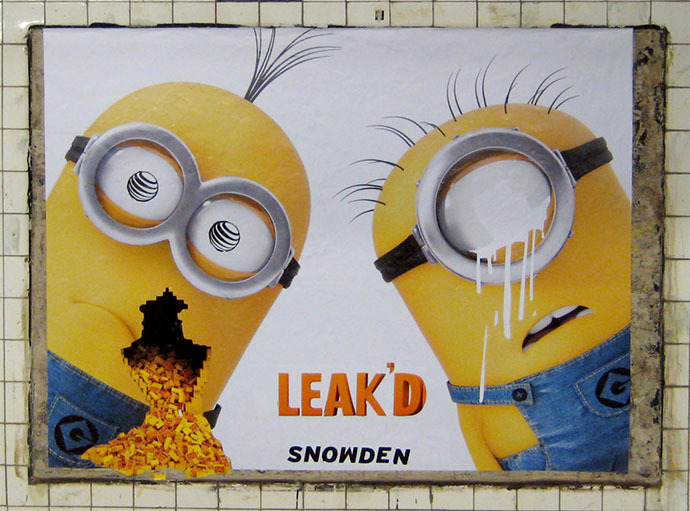 Snowden's temporary asylum expires in August. The NSA leaker is certain that if he returned to the US he would be tried unfairly. He said he is happy in Russia, but would love to live in Brazil.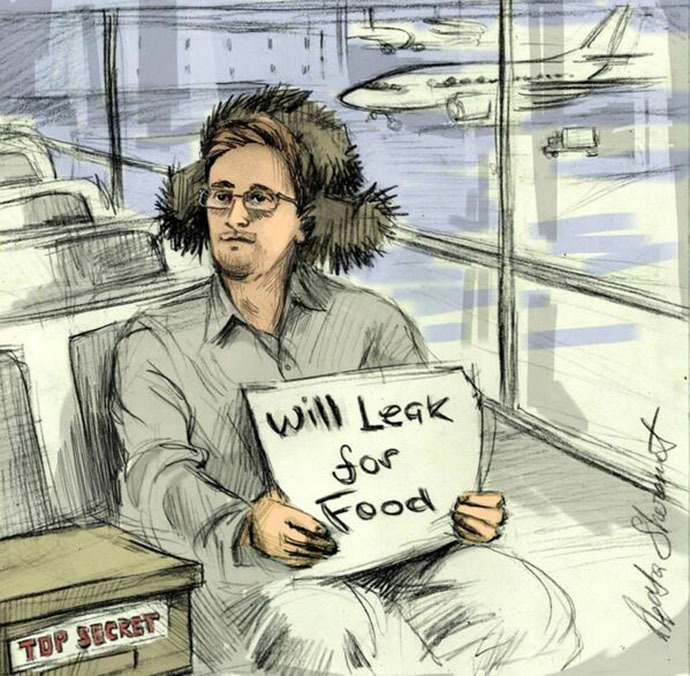 The image of the information-era dissident was used in various forms of art, but his revelations have also boosted world-wide protests against mass surveillance. Placards and posters with the "Yes We Scan" slogan – a parody from Obama campaign's "Yes We Can" – have inspired a meme.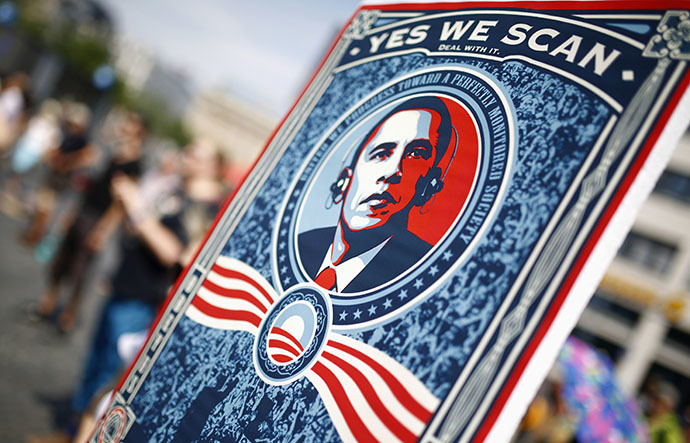 For business-minded people, Snowden's popularity is yet another chance to earn some money. Just like Argentinian revolutionary Che Guevara, Snowden's image was replicated on T-shirts, mugs, buttons and all sorts of things that many people like buying as a way to have their say on something.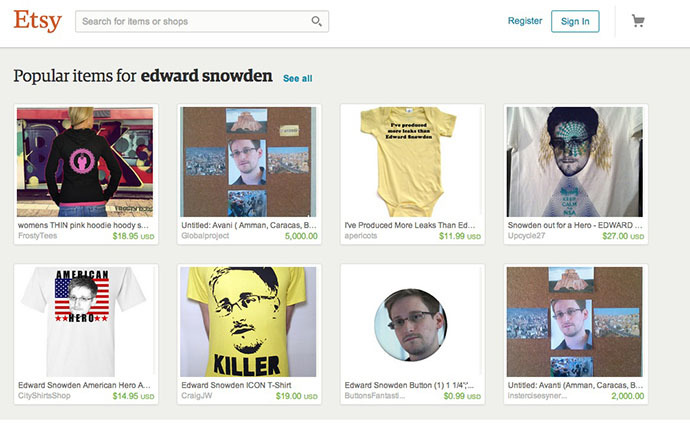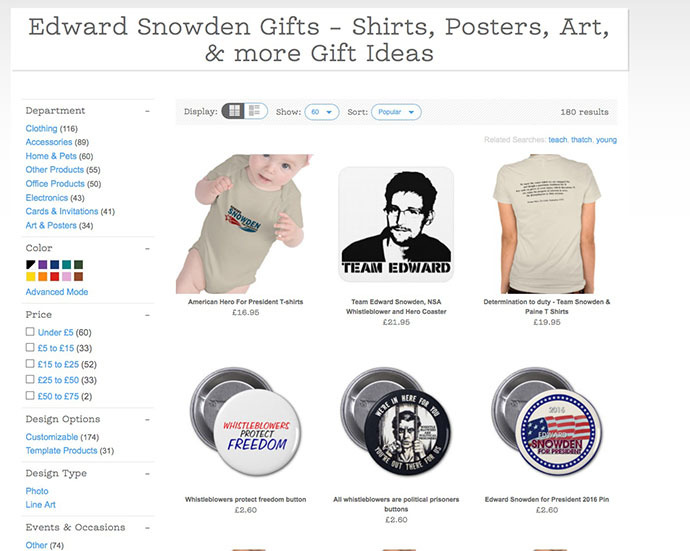 While famed American film director Oliver Stone is now planning to make a film based on Snowden's story, dozens of music video clips inspired by him are already circulating on the net.
You can share this story on social media: