'Ultimate selfie': Parisian landmark paved with thousands of portraits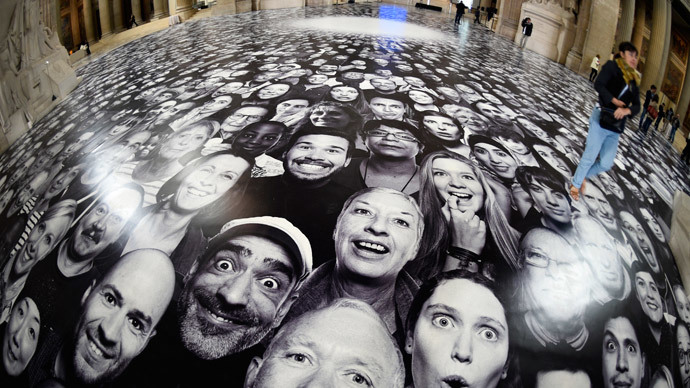 The Pantheon in Paris – the final resting place for France's most renowned personalities – will for the next 10 years be home to a gigantic art installation, featuring a collection of 4,000 selfies of people from around the world.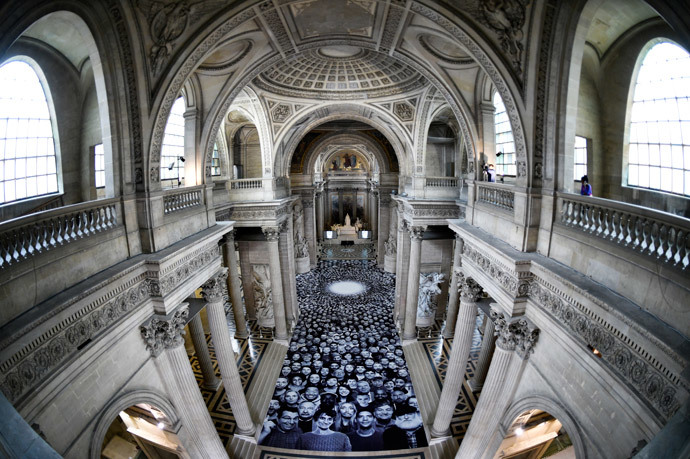 Photos for the installation, entitled "Au Panthéon!" were collected by contemporary artist JR, who described the project as "the ultimate selfie experiment."
People from around the world were welcome to upload their selfies to the project's website throughout March. A special photo truck was simultaneously doing portraits near nine Parisian national monuments.
En route pour la visite presse de @JRart#AuPantheon Aux journalistes @leCMN reconnaissant :) pic.twitter.com/vtLagNi2pa

— Louvre pour tous (@louvrepourtous) June 3, 2014
JR says that putting together 4,000 magnified selfies of ordinary people is a celebration of diversity throughout the world today.
But the project does not only serve an artistic purpose. The portraits are located in various places inside the monument and carpet its floor, while a part of the installation is on the outside of the building, which is under serious reconstruction.
«To the great men, the French Nation is grateful» says the arch of the Panthéon, Paris. #AuPantheon@lecmnpic.twitter.com/yw3OcrWN4y

— JR (@JRart) June 2, 2014
"The Centre of National Monuments in France approached me because they didn't want any advertising on this monument and they wanted to let an artist take over," JR told Parisian News TV.
The artist has been especially excited by the idea of having the placing the selfies placed on the floor of the monument, saying this way people "directly interact with the image."