Too small to have internet? Tiny German village builds own broadband service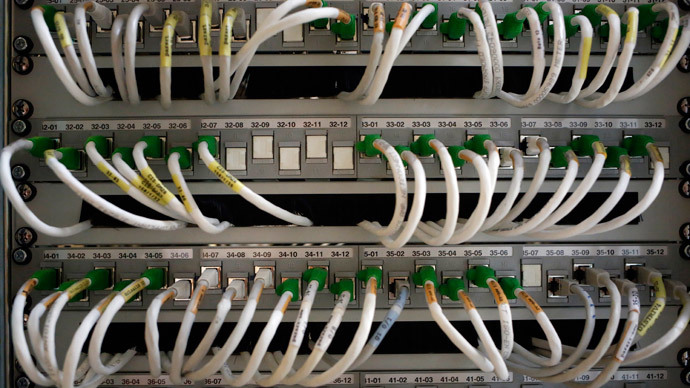 Inhabitants of a small village in Germany have taken the digital law into their own hands. They laid their own fiber optic cables setting up their own broadband network after being told their village was too small and remote by telephone companies.
When Internet Service Providers and telephone companies told residents of Löwenstedt in northern Germany that they were too small and irrelevant to warrant a decent internet service they decided they would do it themselves.
But the unique geography of Löwenstedt and many other villages in the northern Friesland region means that just 640 people were spread out over 200 hectares and 22 km of cable would need to be laid to connect everyone to broadband.
"We would never have found a company willing to supply the necessary fiber-optics," said the mayor of Löwenstedt Holger Jensen, as quoted by the Local.
So the villagers set up their own company, set up their own broadband network and even laid their own fiber optic cable.
"It's nothing new to people here to do things for themselves. This is about preserving a culture and a way of life. These villages will not survive without a broadband connection," said Sabine Birkigt, who is one of five local women who run Bürger Breitband Netz (Citizens' Broadband Network), the company the villagers set-up, as quoted by the Telegraph.
First of all they worked out how much they'd need to raise and came to the figure of €2.5 million euros ($3.4 million). This meant at least 68 percent of Löwenstedt residents had to sign up to the scheme for it to be viable.
Each person had to pay in at least €1,000 into the company; €100 to become a shareholder and another €900 as a loan. None of the villagers were forced to join the scheme but in the end 94 percent put down cash.
The Citizens' Broadband Network managed to raise the necessary sum and negotiated a long term bank loan, which they expect to be able to pay off in 30 years' time.
The ambitious goal of the network is to reach 22,000 homes in 59 villages.
The women approached internet service providers and one of them, TNG, is now paying the villagers to use their network.
Now Peter Kock, a resident of Löwenstedt, can upload data files for his agricultural technology supply firm in just 30 seconds. With the old dial up connection it used to take two hours.
"It's brilliant. There's no comparison," he said.
But the fast internet connection also has less obvious benefits to the village, like helping to stem the exodus of young people, keeping property prices buoyant and making it more attractive to tourists.
These are similar problems faced by other villages in the region, which borders Denmark and the North Sea.
The founders of Citizens' Broadband Network hope that their model can be used in the 59 other villages and 22,000 homes in the region, but so far the uptake in other settlements has been slow and just one other village has signed up to the deal.
And it's a problem all over Germany – one of the most technically advanced countries in the world – yet at the end of 2013 just 18 percent of German citizens had access to an internet connection with a speeds of up to 10 megabytes a second or above, according to the consultancy firm Akami.
You can share this story on social media: