Worldwide march against Monsanto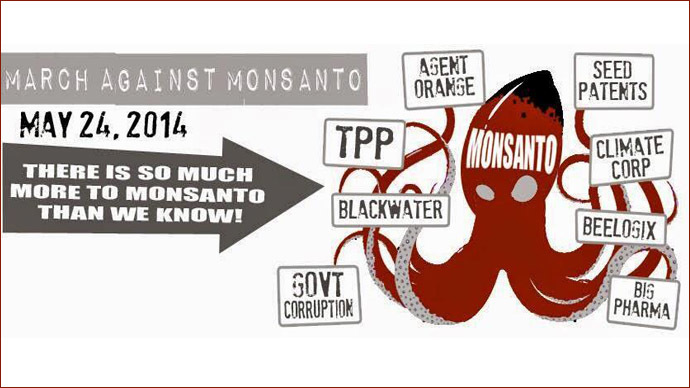 A global event challenging the agricultural behemoth Monsanto's efforts to dominate the world food supply is taking place across the globe as millions of anti-GMO activists join forces against the biotech giant.
25 May 2014

01:24 GMT

An anti-GMO rally in downtown Portland which attracted some 6,000 activists has concluded with a big marching band performance.

00:05 GMT

Over 1,000 people turned up at a rally against Monsanto in Vancouver, as Police cordoned streets surrounding the Art Gallery for activists to proceed downtown.

23:16 GMT

In an effort to connect to the Hollywood community and urban farming initiatives, activists asked their supporters to bring gardening supplies to educate the local community about sustainable farming methods.

22:45 GMT

Kansas City has also staged a rally to raise global awareness of the impact of Monsanto's insecticides on the environment.