2 people killed, 21 wounded in attack on Bangkok protest site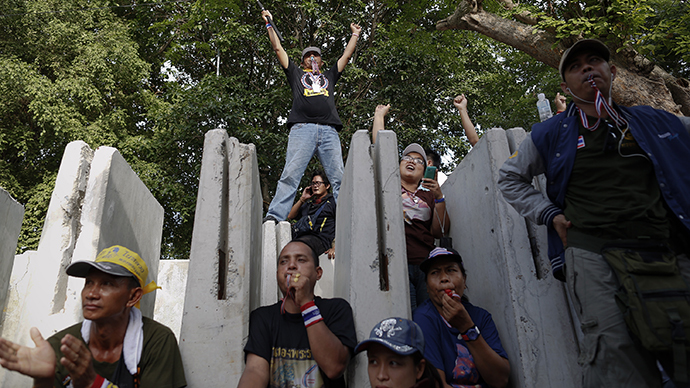 Two people were killed and at least 21 others wounded in an attack on an anti-government protest in Bangkok, Thailand, according to police.
The Bangkok Post reported that two attacks occurred against protesters. Early Thursday morning, men in a pickup truck drove by and shot at a guards' line at an intersection. Two were killed by the gunfire, and 19 others were wounded.
Minutes later, two M79 grenade rounds were fired into the protest camp at Democracy Monument.
The wounded were hit by shrapnel from the explosion, according to a doctor at a Bangkok emergency center, Reuters reported.
"Two people were killed and 21 were wounded," Bangkok's Erawan Emergency Centre said via its website. Police later confirmed the death toll, the Bangkok Post reported.
The army arrived after the attacks to seal off the area, the Post reported.
Protesters at the camp have called for a replacement cabinet and an appointed administration.
Thailand has seen heightened political tumult in the last six months after a wave of anti-government protests broke out following years of bitterness between the ruling elite and Thaksin Shinawatra, who, despite popularity with rural and urban poor, was thrown out of office in 2006 by the military.

Last week, former Prime Minister Yingluck Shinawatra, Thaksin's younger sister, and nine of her cabinet ministers were ousted from office by the Constitutional Court for abuse of power.
Twenty-seven people have been killed and hundreds wounded since the People's Democratic Reform Committee protests began in November, according to police and local hospitals.
You can share this story on social media: