2 dead, 100-150 injured in explosion at Florida prison - police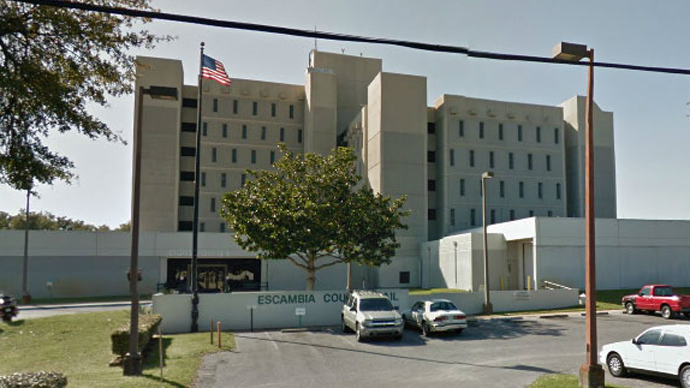 At least 2 people have been killed and 100 injured in a gas explosion at a jail in Pensacola, Florida, according to a spokeswoman. The blast resulted in the partial collapse of one of the buildings.
Pensacola police officer, Maria Landy, confirmed to ABC News Radio that there were two deaths. However, she would not specify if these fatalities were inmates or guards.

The accident happened at the Escambia County Central Booking and Detention Facility on Wednesday night. The blast reportedly shook houses for several blocks and police have cordoned off the area.

"There was an apparent gas explosion in the central booking area of the Escambia County jail," Escambia County Public Information Officer Kathleen Dough-Castro said during a news briefing, as cited by the Pensacola News Journal. "We had approximately 600 prisoners in the facility at the time. Injured prisoners are being transported under guard to area hospitals. Uninjured prisoners are being taken to other detention facilities in Escambia County as well as Santa Rosa County."

Dough-Castro said that one of the buildings partially collapsed in the facility and there was also damage caused to a roof, while the walls in the facility are believed to be unstable.

There are both inmates and guards among the injured, and they have been taken to five different hospitals in the area.

Sacred Heart Hospital accepted 31 patients with mostly minor injuries, according to the hospital's spokesman, who added law enforcement officers were providing security while prisoners were being treated there.

Among other medical facilities providing treatment are Baptist Hospital, Gulf Breeze Hospital and West Florida Hospital. All of them report having patients with non life-threatening injuries.

Authorities are trying to find out what caused the explosion and if the accident could in any way have been provoked by extensive flooding, which had affected the facility following heavy rains in the region on Tuesday and Wednesday.