'They went through some form of hell': Psychiatrist for Gitmo detainee testifies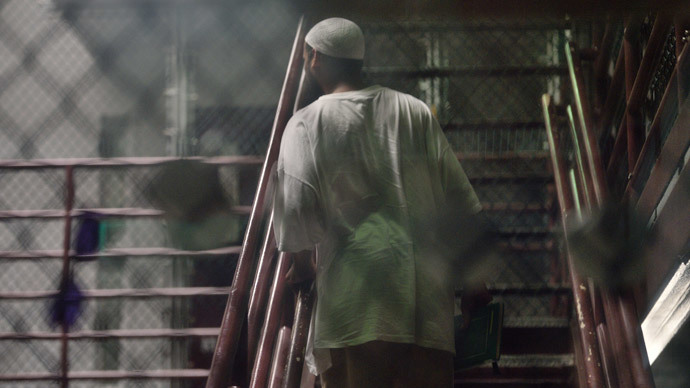 An Army psychiatrist said the accused USS Cole bomber was given adequate access to treatment for his mental health problems, although he admitted he had no access the secret CIA files documenting the suspect's extensive torture, the Miami Herald reports.
The doctor, an Army major who was board-certified in psychiatry in 2012, said 49-year-old Abd al-Rahim al-Nashiri refused any kind of therapy, Carol Rosenberg, who has covered the story exclusively for the daily, reports.
Nashiri, who faces the death penalty for his alleged role in the October 2000 USS Cole bombing, was held for four years by the CIA. According to recently unclassified abuse reports, he was interrogated with a waterboard and power drill and subjected to a mock execution. His psychiatrist, identified in court as Doctor 97, testified at the pre-trial hearing on Sunday that the medical records he consulted made no mention of the CIA detention history on any of his patients.

"I have just assumed that they probably went through some form of hell at some point in their life," Rosenberg cites the doctor, an Army major who testified anonymously from Fort Bliss, Teas via video-link, as saying.
Last year, a court-appointed US military medical board was authorized to see information about Nashiri's 2002-06 secret CIA detention and diagnosed him as suffering Post Traumatic Stress Disorder and major depression.
During an open court session on Thursday, Dr. Sondra Crosby, an expert on treating torture survivors who was privy to Nashiri's top secret files, said Nashiri "has suffered physical, psychological and sexual torture."
While Doctor 97 said he did not know what happened to Nashiri before being detained at Gitmo, he disagreed with the expert. He recently switched the detainees primary diagnosis to Narcissistic Personality Disorder, saying it was more descriptive than "some stressor that happened years ago."
"His experience with me," the psychiatrist said, "he was not demonstrating symptoms at that time, when I was seeing him, of post-traumatic stress disorder."
Doctor 97 also said Guantanamo doctors prescribed Nashiri antidepressants and offered him psychotherapy and exposure therapy for anxiety, noting such treatment required a commitment on the part of the patient, as he could get worse before he got better.
At the heart of the testimony is a claim by Nashiri's defense team that Guantanamo military doctors have effectively committed medical malpractice by not treating their client for the abuse he suffered as a result of CIA torture.
His lawyers are requesting that the judge order specialized treatment for their client, as well as training for Guantanamo medical staff dealing with former CIA detainees.
The prosecution told the judge he should have never heard testimony from a mental health professional in the first place, as Nashiri's competence to stand trial had never been impugned.
They are also battling to water down the military judge's order that the government give the defense some of the CIA's most sensitive secrets regarding its former black site program – including locations, dates, the identities of medical personnel and cables providing how-to guides on "enhanced interrogation techniques" on Nashiri – arguing that he should not butt into the military's running of Guantanamo.
The order, which is further expected to be contested by the CIA, also demands the intelligence agency provide a chronology regarding Nashiri's life between his 2002 capture in Dubai and his arrival at the Cuban prison facility in 2006. The details from those four years could transform the judge's decision from a pedestrian court order to a groundbreaking precedent.
The prosecution has said if the judge doesn't back down, they'll appeal outside of Guantanamo, an event which would likely delay the trial until sometime next year. It is currently scheduled to begin in December.