US-run 'Cuban Twitter' categorized 'political tendencies' of users – report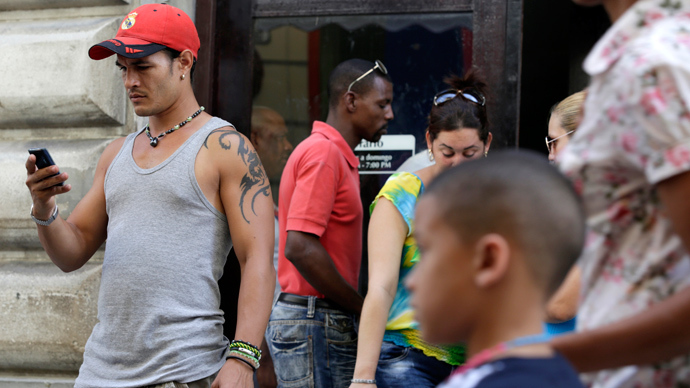 Contractors working for the United States who ran the so-called 'Cuban Twitter' social media project categorized user responses to overtly political messages for "receptiveness" and "political tendencies," among other details, according to a new report.
The US State Department's Agency for the International Development (USAID) employed contractors to foster political unrest – while avoiding Cuba's internet restrictions – through the subscription-based text-messaging service ZunZuneo, AP reported earlier this month.
Documents obtained by AP said ZunZuneo was designed to start with fairly benign messaging. Once it was more widespread among the Cuban population, it would introduce political content that would attempt to inspire Cubans to "renegotiate the balance of power between the state and society."
Despite the State Department's assertions that the program was not used to influence political leanings, AP reported Wednesday that cell phone users were categorized in databases as being "pro-revolution," "apolitical," or "anti-revolutionary."
One young contractor working on the project was Paula Cambronero, whose first job out of college was working on how Cubans interacted with ZunZuneo messages carefully – and quietly – sent from Spanish phone numbers. The contractor asked Cambronero to communicate with staff over encrypted channels, and emails were sent from a domain name "not publicly linked" to the contractor.
Her employer – not named by AP – told her that she would be dealing with a "considerable amount of sensitive information that must be safeguarded to protect critical operations of the Project." USAID even established a dummy company in the Cayman Islands to cover any money trail associated with ZunZuneo.
Cambronero's responsibility was to build a database of unsuspecting Cuban cell phone users that responded to ZunZuneo messages, using classifications like gender, age, location, "receptiveness," and "political tendencies." She would analyze how users reacted to overtly political messages written by a hired Cuban satirist that poked at the nation's leaders.
Cambronero did not respond to AP's request for comment. The State Department had no comment to AP on Wednesday.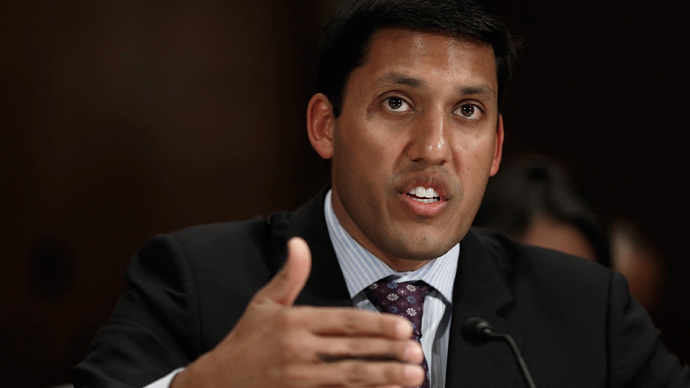 On Tuesday, USAID spokesman Matthew Herrick told AP that the agency had reviewed the project and offered congressional investigators the selection of messages sent to Cubans.
Herrick claimed the 249 different messages focused on sports, technology, world news, and trivia, and that the messages "were consistent with the objective of creating a platform for Cubans to speak freely among themselves."
The political messages crafted by the satirist were sent "under a grant that pre-dated the ZunZuneo project," Herrick said.
Yet documents reviewed by AP show that USAID considered the grant a "test phase" of the network that would become ZunZuneo.
Overall, Cambronero collected more than 700 responses to text messages, analyzing them by two variables: the level of interest in the received messages and the political content of a response.
She found that 68 percent of responses exhibited mild interest in the ZunZuneo texts. Many responses – 210 total – wanted to know who was sending the anonymous message.
"Explain your point better because I don't understand and remember that if you haven't done anything you shouldn't fear anything, at least tell me your name if you're not a coward," said one respondent.
Others asked for help in obtaining birth certificates of Spanish ancestors, a prerequisite for acquiring a Spanish passport to leave Cuba.
Only 59 responses were analyzed for political content. Cambronero found 10 that did have "political character," AP reported, "of which two were counter-revolutionary."
In her notes, Cambronero recommended that "messages with a humorous connotation should not contain a strong political tendency, so as not to create animosity in the recipients."
Upon the ZunZuneo revelations, the Obama administration quickly came under attack and promptly denounced allegations that it covertly plotted to disrupt Cuban politics.
Condemnation of the program continues to emerge. In Costa Rica, where ZunZuneo was reportedly developed by American officials, the nation's foreign minister Enrique Castillo said last week that not only does he think it was "inappropriate" for the US to use his country to conduct the project, but that he previously warned officials not to involve his Central American country in the endeavor due to fears it would strain Costa Rica's own relationship with Cuba.
"I think it's inappropriate to use an embassy in Costa Rica for this type of operation that harms a third country," Castillo told the AP. "We're not filing a complaint. The point is that embassies accredited in Costa Rica don't have to submit their plans or programs for the Costa Rican government's approval."
Costa Rica's minister of communications, Carlos Roverssi, said Wednesday that it will fall on the country's recently elected government to deal with the matter from here on out.
"It seems to me that the issue is now public and the next government should follow up on the issue, without a doubt," he said.
The US State Department has begun a review of the program, saying it would be "troubling" if ZunZuneo involved political messaging.
You can share this story on social media: