Costa Rica demands explanation over US-created 'Cuban Twitter'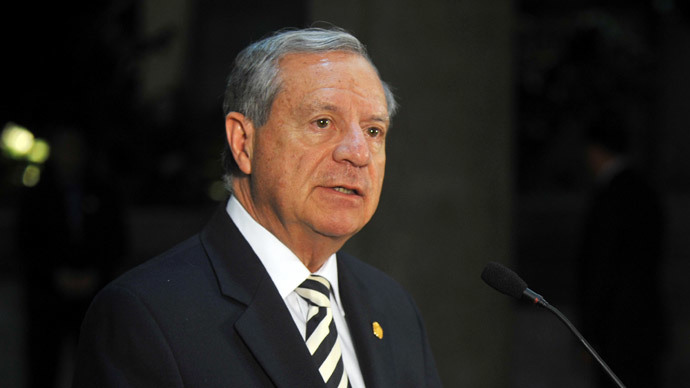 Outraged Costa Rican officials are demanding that the White House explain why the controversial so-called "Cuban Twitter" project revealed earlier this month was facilitated by the United States Embassy in San José.
When the Associated Press reported earlier this month that the US State Department had spearheaded a social media platform in Cuba with the intent of stirring political unrest, the Obama administration quickly came under attack and promptly denounced allegations that it covertly plotted to disrupt Cuban politics. Just weeks later, however, condemnation is continuing to emerge — this time from the Costa Rican capital where the "ZunZuneo" platform was reportedly silently developed by American officials.
Enrique Castillo, Costa Rica's foreign minister, told the AP for a report published on Thursday this week that not only does he think it was "inappropriate" for the US to use his country to conduct the project, but that he previously warned officials not to involve his Central American country in the endeavor due to fears it would strain Costa Rica's own relationship with Cuba.
"I think it's inappropriate to use an embassy in Costa Rica for this type of operation that harms a third country," Castillo told the AP. "We're not filing a complaint. The point is that embassies accredited in Costa Rica don't have to submit their plans or programs for the Costa Rican government's approval."
Earlier this week, Costa Rica's La Nacion newspaper said that the US Agency for International Development operated the program from America's San Jose embassy.
"It does not appear correct to the Foreign Ministry that embassies launch actions from Costa Rica that affect another country. We cannot approve this in any case. This is not good," Castillo told the paper then.
In response, US Embassy information officer Eric Turner said Costa Rican officials were well aware of what was occurring.
"We have internal communications that demonstrate that members of the embassy informed the ministry of the program, including before the exchange of diplomatic messages. We have no record of receiving an objection," Turner told La Nacion.
The "government of Costa Rica was informed of the program on more than one occasion," USAID spokesman Matt Herrick countered in a blog post earlier this month.
US State Dept. spokesperson Jen Psaki said Wednesday that Castillo's office has indeed made contact with American officials this week, and that conversations have since been ongoing. Nevertheless, Costa Rica's foreign ministry says the US could have gone about conducting the program much more clearly.
"Until now, the Cuban government hasn't complained to us because of this," Castillo fired at the US Embassy on Tuesday, according to the AP. "It may be that there were illegalities committed while this program was being executed, but that is solely the responsibility of the US government."
You can share this story on social media: