Congo train crash: Over 60 killed, 80 injured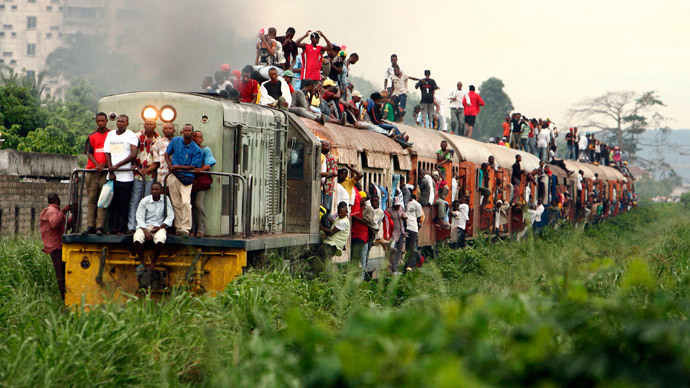 At least 63 people were killed and 80 seriously injured when a train exceeding the speed limit derailed going round a bend in Democratic Republic of Congo on Tuesday, a local minister said.
Fifty more people remain trapped inside the train after the accident, according to Reuters. A rescue team is working on the scene.

On Tuesday, 12 carriages of the goods train derailed near Likasi, a mining town between the cities of Lubumbashi and Kolwezi in the copper and cobalt-rich southeast Katanga province.

"Evidently the train was going too fast, the driver came to a curve and had to break suddenly leading to the accident," said Dikanga Kazadi, Katanga's interior minister.

A team has been sent to investigate the causes of the accident.

There are no Russian citizens among the victims, Russian Foreign Ministry said in a statement.

In 2007 over 100 people were killed in a similar accident involving a goods train in the southern province of Kasai-Occidental.

The country's infrastructure is in poor condition due to years of civil wars and neglect of funding. Because of a First Congo War in 1996-97 the railway system was not functioning from 1998 until June 2004. During the war 500 kilometers of railway in the provinces of Maniema and Katanga were destroyed. Despite foreign support, Congo Railway Company (CNC) was on the brink of collapse in 2010. In June 2010 the World Bank gave Congo a US$ 255 million grant in order to refurbish the railway system.