​FBI 'intentionally and unlawfully' used No Fly List to recruit Muslims as informers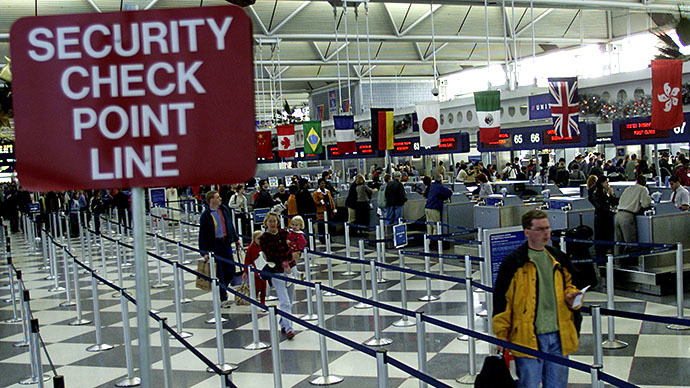 The FBI used a no-fly list to recruit four US Muslims as informants, violating their constitutional rights to freedom of speech, association and religion. That's the claim being made by four US Muslims in a New York federal court Tuesday.
Muhammad Tanvir, Jameel Algibhah, Naveed Shinwari and Awais Sajjad, who are between them either US residents or permanent US residents, are demanding that the FBI remove them from the no-fly list which contains the names of people who are not permitted to board a commercial aircraft for travel in or out of the United States, according to threat and intelligence reporting.
"This impermissible abuse of the No Fly List has forced Plaintiffs to choose between their constitutionally-protected right to travel, on the one hand, and their First Amendment rights on the other," says the lawsuit.
One of the plaintiffs, Awais Sajjad, a lawful permanent US resident, learned that he was on a No Fly List in 2012 when he tried to board a flight to Pakistan. The FBI agents questioned Sajjad at the airport before releasing him. Soon they returned with an offer: he could work as an FBI informer and in return the agency would give him citizenship and compensation, the Washington Post reported.
When he refused, the bureau "kept him on the list in order to pressure and coerce Mr. Sajjad to sacrifice his constitutionally-protected rights," says the lawsuit.
Meanwhile, three other complainants – Tanvir, Algibhah and Shinwari – said they were added to the list immediately after they refused to work as FBI informants for religious reasons.
Shinwari, a legal US resident from Omaha, Nebraska, said that after his arrival from his native country, Afghanistan, in 2012, he was twice detained and questioned by FBI agents who wanted to know if he knew anything about national security threats. He was soon put on the No Fly List, though he has never been convicted of a crime or posed a threat to national security, according to his lawyers.
In one of their visits, FBI agents wanted to know about the "local Omaha community, did I know anyone who's a threat?" he says.
"I'm just very frustrated, [and I said] what can I do to clear my name?" says Shinwari. "And that's where it was mentioned to me: you help us, we help you. We know you don't have a job; we'll give you money," The Guardian reported him as saying.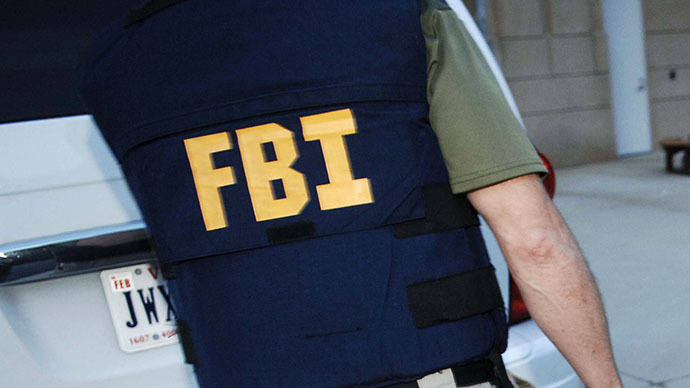 Though Shinwari was allowed to fly within the United States in March, he still fears that if he flies to Afghanistan to see his wife and family, whom he hasn't seen for at least two years, he might not be able to return.
"Defendants' unlawful actions are imposing an immediate and ongoing harm on Plaintiffs and have caused Plaintiffs deprivation of their constitutional rights, emotional distress, damage to their reputation, and material and economic loss," adds the lawsuit.
According to Jameel Algibhah, from the Bronx, New York, the FBI asked him to get access to a Queens mosque and even pose as an extremist in online forums.
"We're the only ones who can take you off the list," an unnamed FBI agent told him, Algibhah told The Guardian.
The fourth plaintiff, Muhammad Tanvir, started taking action against the FBI in October 2013, after he refused to spy on his local Pakistani community. Now he can't visit his ailing mother.
Ramzi Kassem, associate professor of law at the City University of New York, told the Washington Post that "the no-fly list is supposed to be about ensuring aviation safety, but the FBI is using it to force innocent people to become informants."
Meanwhile, the lawsuit seeks not only the plaintiffs' removal from the no-fly list but also the establishment of a more robust legal mechanism to contest placement upon it.
"This policy and set of practices by the FBI is part of a much broader set of policies that reflect over-policing in Muslim-American communities," said Diala Shamas, one of the lawyers for the four plaintiffs.
The FBI has not commented on the lawsuit.
Meanwhile, this is not the first No Fly List-related lawsuit against the FBI. In 2010 the American Civil Liberties Union (ACLU) attempted to sue US Department of Justice and the FBI over their barring of American citizens, including several veterans of the US military, who ended up on the No Fly List and have been denied entry to their own country.
The No Fly List was created by the US government's Terrorist Screening Center (TSC) after the September 11, 2001 attacks on the United States. In 2012, the list was extended to around 21,000 individuals.
The list, including US citizens and residents as well as foreigners, has been repeatedly criticized on civil liberties grounds, due to ethnic, religious, economic, political and racial discrimination. It has also raised concerns about privacy and government secrecy.
The ACLU called inclusion on a list a potentially "life-altering" experience, adding that "it is not at all clear what separates a 'reasonable-suspicion-based-on-a-reasonable-suspicion' from a simple hunch."
Until March, no one had successfully convinced a court to force authorities to take them off the No Fly List. Rahinah Ibrahim, a Malaysian architect, became the first person ever removed from the notorious list after the managed to force officials to admit she had been placed on the list due to an error by the agency.
You can share this story on social media: