Zuckerberg saves money on 1% mortgage rate
Published time: 17 Jul, 2012 11:52
Edited time: 17 Jul, 2012 15:52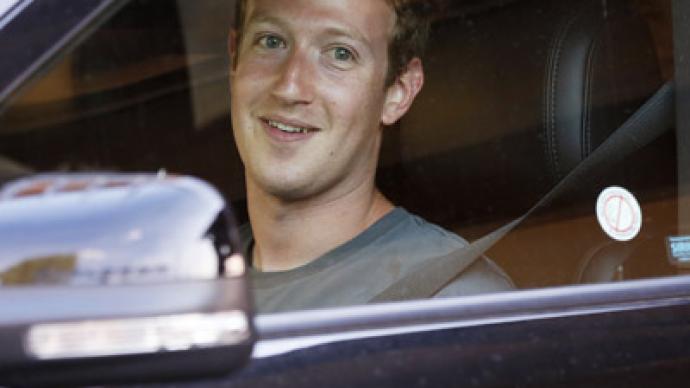 The Facebook founder Mark Zuckerberg enjoys a below market 1% mortgage rate after he refinanced a $5.95 million adjustable loan on his Palo Alto, California, home.
­Zuckerberg's latest mortgage replaced an adjustable-rate loan from Morgan Stanley with a 1.75% rate, helping the Facebook founder save up to $2,000 per month in payments, Bloomberg reports. Monthly payments on the $5.95 million home would start at $19,275.
Meanwhile the average rate on a one-year adjustable mortgage was 2.69% on July 12, according to the McLean, Virginia-based mortgage-finance company. The average rate for a 30-year fixed loan fell to a record low 3.56% on July 12.

The Palo Alto house cost $7 million in March of last year. The two-floor white wood-sided home built in 1903 boast five bedrooms. It is situated three miles from Stanford University and three miles from Facebook's Menlo Park headquarters. Zuckerberg married his long-term girlfriend Priscilla Chan in the backyard on May 19.
Savvy homeowner Zuckerberg is the world's 40th wealthiest person, with a net worth of $15.7 billion, according to the Bloomberg Billionaires Index. In May his company went public in a $16 billion IPO, but the shares have fallen 19% since then.