Russia's Yandex overtakes Microsoft in world wide searching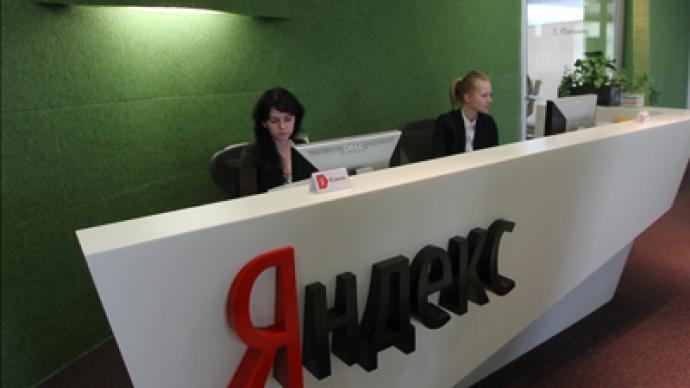 Russia's Yandex search engine has pushed Microsoft's Bing aside in global search statistics, climbing to fourth place after Google, Baidu and Yahoo!
The world-wide search statistics are compiled by comScore's qsearch. The trend started November, Yandex representative Tatyana Komarova told Vedomosti daily. Then Yandex processed 4.62 billion search requests compared to Microsoft's 4.48 billion requests that meant each had roughly a 2.6 percent share. In December the trend continued, as Yandex handled 4.84 billion requests (2.8 percent share) and Microsoft 4.48 billion (2.5 percent share). In the number of unique searchers the companies change places – in December with Microsoft having 268.6 million, and Yandex just 74.4 million. The growth in searches through Yandex happened because of increase of Russian internet use, according to Komarova. The Russian segment grew 17% in 2012 up to 42.2 million users. Even through it improved its performance worldwide Moscow-based Yandex NV (YNDX) is a long way behind Google, which retains its position of the world's search leader. Google handled 114.73 billion requests in December for a 65.2 percent market share. China's Baidu came next with 14.5 billion (8.2 percent), followed by Yahoo with 8.63 billion (4.9 percent).However, while Google dominates American and European markets – over 65 percent of American searches and over 90 percent of European searches are made with the Google; in Russia it gives ground to Yandex. In Russia, Yahoo accounts for twice as many searches as Google, having 60.5 percent of Russia's web-search market compared to 26.4 percent for Google. Like Google Yandex's core business is in search and also has innovative projects from data and mobile to mapping. Yandex has become the first Russian company to get access to the vast database of the CERN nuclear research establishment in Switzerland. Last fall Yandex rolled out its own web browser and Android app store in Russia, hoping to expand them worldwide. Yandex also developed a voice-activated visual search engine for Facebook called Wonder, which lets people find local businesses friends had visited or taken photos at, what music they'd been listening to, and what news they had been reading. However, Facebook had to cut its data access (along with Twitter's Vine app, among others) due to its data policy. Taking advantage of Russia's rapidly growing internet market, Yandex has opened up in Turkey. The company says it hopes to raise its market share to 35 percent in five years from 1.4 percent today.  Google has 93.7 percent market share in Turkey according to ComScore. "The target looks ambitious," Aleksandr Vengranovich, an analyst at Otkritie Capital in Moscow, told Bloomberg. He noted that it took Google about five years to reach 26 percent in Russia, with most of its gains coming from Yandex. Yandex says it chose Turkey because of its population of 75 million, and an increasing online audience, Bloomberg reports. The country is now the No. 6 web search market. In November, Yandex became the default search on handsets running the Windows Phone operating system in Turkey, even though Microsoft's Bing search engine is available. In Turkey, Yandex also developed technology for street-view maps that blurs the face of Kemal Ataturk statues and street portraits to comply with a ban on photographing images of the country's founder.
You can share this story on social media: