Yandex launches pay service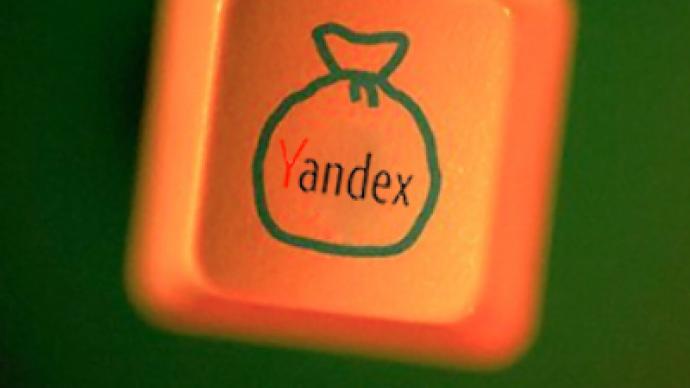 Yandex subsidiary, Yandex.Money, has launched a service allowing users to bay their bills using their pay system and deposit funds from any credit or check card.
Yandex deputy director Natalia Khaitina, said that users can activate the service at any Alfa-bank terminal and then will be able to transfer funds from 300 to 30,000 Roubles from a credit or check card with 3.25% commission being applied for each transaction.
"To pay for services, people take out money from ATMs and transfer them to the pay terminals. Our services will allow goods and services to be paid for without having to get up from your computer and bypassing the need for cash."
She added that Yandex is currently only working with Alfa-Bank but is open for cooperation with other banks as well.
"We don't have an exclusive contract with Alfa-Bank, we are ready to explore other offers."
According to Central Bank figures, from 1 January, 2010, there were 125.8 million bank cards. In 2009 bank cards were used to complete 675 million transactions, although 90% of them were cash withdrawals. Yandex.Money says that more than 6 million people use the payment system and everyday more than 6 thousand new accounts are opened in Russia.
Khaikova also does not feel that the new system will directly compete with processing companies who mainly service internet-stores and allow for transactions to be made directly from a bank card.
"Processing companies work mostly with large payments in internet stores, like for airplane tickets. Our system, although it allows for rather large purchases to be made, is still designed for smaller payments."
Tatyana Menkova, an analyst at Finam, says that the system should allow for more convenience in the payment of utilities, cell phone bills and other services that don't accept credit cards directly, and should help to eliminate fears from using plastic.
"Being able to pay bills from the card significantly increases the convenience of the payment system. The other thing is that the bulk of the population still has biases towards using credit cards for payments, especially in the internet."
You can share this story on social media: