Yahoo approves Tumblr sale for $1.1 billion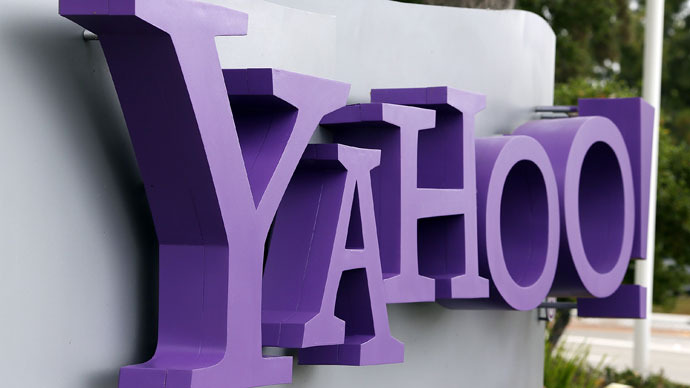 Yahoo's board has officially announced the deal to purchase blogging startup Tumblr for $1.1 billion, under which Tumblr will continue to operate as an independent business.
Yahoo issued a press release on Monday confirming the much anticipated aquisition of Tumblr.

"The product, service and brand will continue to be defined and developed separately with the same Tumblr irreverence, wit, and commitment to empower creators," Yahoo said. David Karp will remain CEO.

Tumblr CEO David Karp, who is just 26 years old, signed a note announcing the $1.1 billion acquisition deal with Yahoo! with the closing "F--- yeah."
"Our headquarters isn't moving. Our team isn't changing. Our road map isn't changing," Karp said. "Our mission - to empower creators to make their best work and get it in front of the audience they deserve - certainly isn't changing," his statement read.
"You only do an acquisition of this size and scale if you find an exceptional company. and Tumblr is that," Yahoo CEO Marissa Mayer said.
Tumblr climbed to success shortly after launching in 2007 by making it easy for people to post blogs and photos, follow other people on Tumblr, and receive updates. It is continuing to grow at a rapid pace – the site had reached about 117 million unique users worldwide in March, up from around 58 million a year earlier, according to comScore.

Upon acquiring Tumblr, Yahoo will gain a social media site which hosts communication and blogging for millions of people. However, the site generates little profit, making it a risky investment for CEO Marissa Mayer, who took reins of the company just last summer.

Tumblr, which began placing ads on its site just last year, generated $13 million in revenue last year, Tumblr Chief Executive David Karp said in a recent statement.

Yahoo believes it will help the blogging site bring in more money by selling ads and boosting its own revenue in the process, sources said.

Mayer first became interested in Tumblr a couple of months ago, a source said. Acquisitions were expected to be part of Mayer's strategy although she has only acquired small companies in the past.

In the fall of 2011, Tumblr's $85 million venture-capital investment valued the company at $800 million.

Yahoo is also expected to deliver an update about its Flickr photo-sharing site on Monday, according to a source.